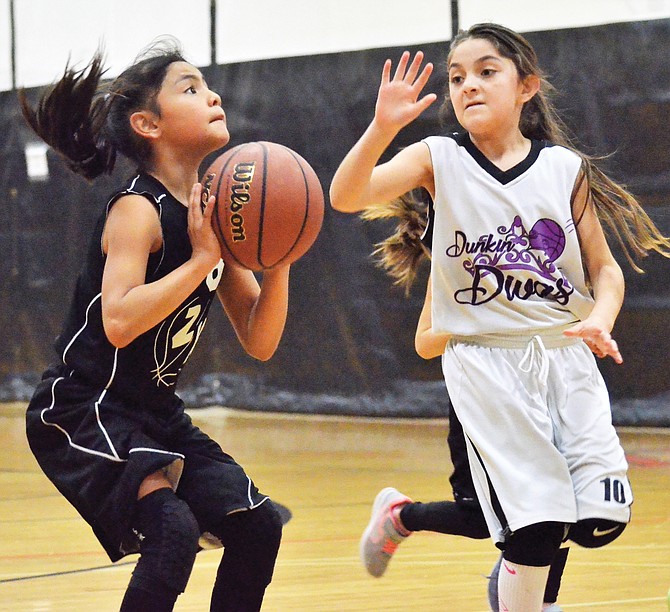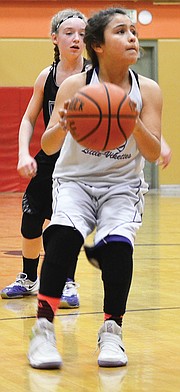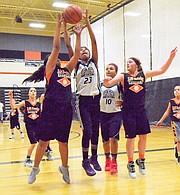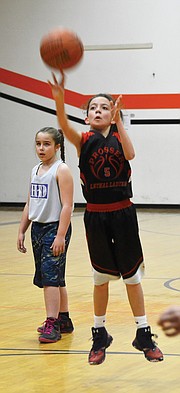 ZILLAH — Girls from throughout the region converged on gyms at the local schools, as well as Granger, for the 25th annual AAU Zillah Spring Fling this weekend.
Leading the second grade girls with a 3-0 record as of press time was Yakima Bumblebees. Zillah's Dunkin Divas were second and the Z-Kids team was fourth. The Dunkin Divas were set to play the Yakima team in an effort to claim the tournament title.
The Yakima Wildcats were at the top of the standings in the third-grade division as of press time, with HD Basketball, Lil Hawk Town and Cle Elum Little Lady Warriors in second through fourth place, respectively. Two games remained to decide the championship.
The fourth-grade title was still up for grabs, as well. The Mabton Little Vikettes and HD Basketball were tied with 3-1 records as of press time. They were set to compete for the title. Toppenish Lil Lady Cats and Sunnyside's 509 Insanity were scheduled to compete in the third/fourth-place game.
In the fifth-grade division, Yakima Valley Dream Team was at the top of the standings in Pool A and Hanford Flight Millum was the leader of Pool B. 509 Insanity of Sunnyside and Mabton Vikings were second in the standings for each of the respective pool.
Sixth grade Hoop Dancers were at the top of the standings in Pool A and Selah Dynamites led Pool B. Z-Town Ballers were fourth in Pool A.
In the eighth-grade pools, Yakima Lightning and Zillah Leopards were the leaders of their pools. The Granger Lady Spartans were third in Pool A.