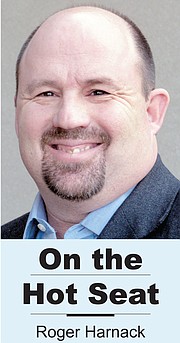 Don't let lawmakers fool you. Their efforts are rarely altruistic.
Such is the case this week with Sens. Patty Murray and Maria Cantwell and their introduction of the Mountains to Sound Greenway National Heritage Area Act, purportedly to promote tourism and outdoor recreation and protect scenic landscapes.
The Democrat activists from west of the Cascades want the Congress and President Donald J. Trump to designate 1.5 million acres — more than 2,400 square miles — along Interstate 90 from Seattle to Ellensburg (dubbed the Mountains to Sound Greenway) as a National Heritage Act area.
A pretty greenway with a lot of trees, majestic peaks and pristine lakes sounds great. Sounds like a place I'd spend my weekends camping, hunting, fishing and hiking.
But for rural residents in the area, the designation could be economically devastating.
What Murray and Cantwell don't tell you is that this ruse is an end-run around state law relating to the introduction of grizzly bears in the North Cascades. (For the record, state law makes it illegal for everyone — including all federal agencies — to bring in grizzlies and drop them off anywhere in the state.) And they don't tell you that many recreational and commercial uses of land in a heritage area may be restricted or outright prohibited.
They also purposefully omit the economic fact that resource-based businesses and jobs provide a more financially solvent base for rural communities than do tourism-based service businesses and jobs.
National heritage areas are partnerships between the National Park Service and municipalities, purportedly designed to preserve natural resources and promote tourism. The designation is supposed to help communities advertise events, festivals and parks. It's also supposed to be a potential source of funding for museums and visitor centers.
I say supposed to...
Ironically, this year's move for designation comes as the National Park Service pushes to introduce grizzly bears in the North Cascades against the will of residents in Kittitas, Chelan and Okanogan counties, which will have the most impact from grizzly introduction and related regulations. It also comes as the U.S. Forest Service works on its so-called "travel plans." Those new travel plans generally restrict and regulate the use of snowmobiles, ATVs and other motorized vehicles on forest routes used by the public for generations.
Both of those federal agencies stand to get a shot in the arm paid for by rural residents if the heritage designation is approved.
In short, asking for a National Heritage Act designation is a smokescreen for other activist agendas bringing new regulations on recreation and commercial use of public lands. It may also lead to infringement or the taking of private property rights in the designated area.
I know, I know. Supposedly, National Heritage Act areas do not come with new federal regulations. And while that may be technically true, restrictions will come with the activist agendas the designation is hiding. And those efforts are easier to sell to Congress and the general public if they are masked by pretty greenway and heritage marketing.
If something is too good to be true, it usually is. Behind all the smoke and mirrors of a heritage designation are also added expenses. Grants for festivals, projects or museums will still come from taxpayer money. And while we pay more in taxes to fund such programs, those activist groups pushing the greenway effort will continue to acquire valuable land and remove it from tax rolls, making it even more expensive to live in rural Washington.
I find it interesting that the effort so far has only been supported by a few lawmakers from the Seattle area — Cantwell, Murray, Republican Rep. Dave Reichert of Auburn and Democratic Rep. Adam Smith of Bellevue.
The proposal is not the panacea Murray and Cantwell would have you think it is. Rather, it's a means to an activist agenda not in the best interest of rural communities and their residents.
— Roger Harnack is the publisher and editor of The Daily Sun. Email him at rharnack@dailysunnews.com.