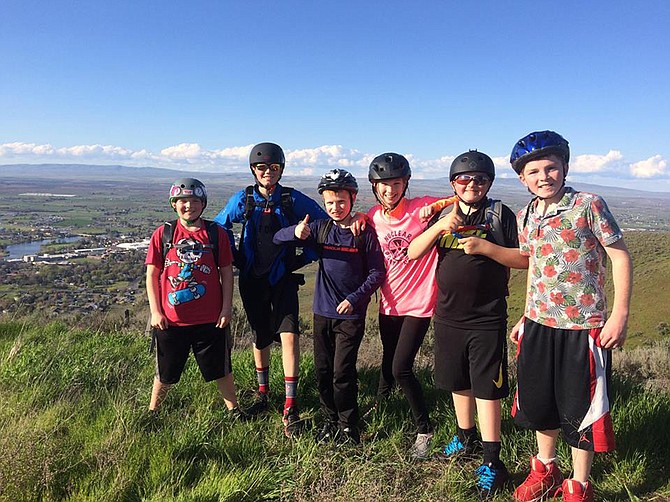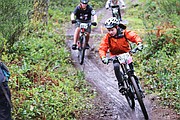 PROSSER — Ten local youngsters have joined a sport that challenges them to develop leadership, confidence, physical well-being and stewardship.
They include Cameron Buckles, eighth grade; seventh-grader Jeremiah Fahr Collins; and sixth-graders Anna Domanico, Morgan Brown, Kole Gustafson, Matthew Johnson-Trout, Jonathan Hoffman, Danny Hallman and Logan Shultz.
This is the first year a cycling team comprised of middle school students has been organized.
The team has competed twice this year. They raced in Tacoma and Port Orchard, the most recent event being the Pedaling the Peninsula race.
This weekend, the group will compete at the Roslyn Round Up, and on May 21, they hope to travel to Spokane for the state championship at Riverside State Park.
Eight of the team members competed at Pedaling the Peninsula.
Buckles competes in the eighth-grade boys division. He finished the course in 42:32.80, and the winner was Brett Hanley of Lake Washington Composite in 30:36.44.
Collins finished the seventh-grade race in 58:28.58, whereas the winner — James Shapiro of Mt. Si Composite — completed it in 32:02.64.
In the girls sixth-grade race, Brown was seventh with a time of 50:16.83. Domanico clocked 56:05.29. Mica Gold of Anacortes Middle School won in 41:09.03.
The winner of the sixth-grade boys was Cj Nissen of Issaquah Composite, clocking 34:58.32.
Gustafson crossed the finish in 47:23.27; Johnson-Trout clocked 50:45.62; Hoffman finished in 59:35.30; and Hallman completed the course in 1:07:13.72.
The team earned 311 points at the event for 16th place. The winning middle school team with 488 points was Lake Washington Composite.
Shultz did not compete at the peninsula race, but he finished the Battle at the Base at Joint Base Lewis McChord. He finished the race for sixth-grade boys in 42:48.47.
"The kids are really enjoying it and persevered through some terrible rain/mud on the last race," team organizer Jenny Hare said.
"They have been climbing hills, like Lincoln Grade, in preparation for the Roslyn Round Up," she said.
The season may be nearly over, but Hare said the team welcomes newcomers, including high school-aged youngsters interested in mountain bike racing.
The team's Facebook page can be found at Prosser Middle School Cycling Team.