GUEST COLUMN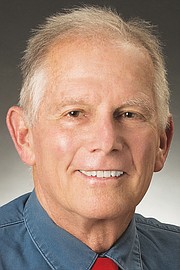 Attorney General Jeff Sessions has been busy fulfilling his commitment to removing criminal aliens.
First in Nogales, Ariz., and then in Long Island, Sessions reiterated what he's said since his confirmation: individuals in the U.S. unlawfully are subject to deportation, no ifs, ands or buts about it.
Sessions spoke about the importance of stopping criminal organizations that, by their unlawful entry, infiltrate the U.S. to wreak havoc through human trafficking, drug distribution, rape and murder. Sessions identified the Salvadoran-based transnational Mara Salvatrucha MS-13 gang as a primary target.
Speaking to Customs and Border Patrol agents, Sessions outlined new guidance regarding criminal alien law enforcement that he'll share with federal prosecutors that mandate immediate action. He affirmed the catch-and-release era that prevailed during the Obama Administration is over, and that the Trump presidency would strictly enforce immigration law. Accordingly, Sessions instructed the offices of U.S. Attorneys to designate an assistant U.S. attorney as the border security coordinator.
Coordinators will enforce immigration laws long winked at by Obama, such as felony re-entry, document fraud and aggravated identity theft which will carry a two-year minimum mandatory sentence. Identity theft was not only ignored during Obama's two terms, it was rewarded.
U.S. Citizenship and Immigration Services specifically instructed applicants for deferred action for childhood arrivals not to list fraudulently used Social Security numbers they may have submitted during job searches. Identity theft is one of the most under-reported and under-prosecuted crimes illegal aliens perpetrate.
Two weeks after his border visit, Sessions traveled to Long Island where, in early April, the butchered, unrecognizable bodies of four young people were found in a park. Their deaths were the latest in a string of murders associated with MS-13.
Police suspect that in the last 16 months, MS-13 is responsible for 15 murders that include eight high school students. Although MS-13 has had a U.S. presence for years, gang activity spiked when unaccompanied Central American minors surged the border, and were released into the general population.
According to Department of Homeland Security statistics, since 2008 the Obama administration returned only 6 percent of Central American minors.
Most of the victims' families are immigrants and logically should welcome Sessions' promised crack-down. But since the immigration debate excludes reason, advocates organized demonstrations against Sessions that included protest signs that the Trump Administration is breaking up families, hating instead of loving, and targeting poor immigrants.
From January to February of this year, illegal crossings dropped an unprecedented 40 percent. In March, the drop reached 72 percent compared to the month before President Trump's inauguration, the lowest monthly figure for at least 17 years.
The triumphs of President Trump and AG Sessions in slowing illegal immigration and deterring MS-13 gang members from crossing should be hailed. Sadly, for too many, their commitment to open borders takes priority over public safety.
— Joe Guzzardi is a Californians for Population Stabilization Senior Writing Fellow. Contact him at joeguzzardi@capsweb.org.