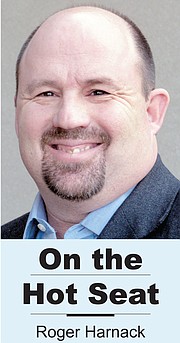 There are a lot of fun activities going on this weekend across our area.
There is Cinco de Mayo in downtown Sunnyside. Then there is the action-packed Northwest Nitro Nationals north of the city at Dry Creek Recreation. And then there is the Northwest Preparedness Expo in Whitstran.
I suggest you try to take them all in this weekend.
I'm sure many of you already know about our Cinco de Mayo — the street fair, the rides, the parade. And I'm willing to bet a lot of the motorcycle and racing enthusiasts already have tickets in hand for the Northwest Nitro Nationals that began this morning.
But amid all the fun and excitement going on downtown and on the mountain, you'd be wise to also plan some time to take in the Preparedness Expo.
I know, I know.
Many of you might think the expo attendees are all "preppers" afraid the world is going to end tomorrow. It that's what you think, you're clearly misinformed.
Preparing for potential disasters and possible civil unrest is always a smart thing to do. And we practice it every time there's a big storm heading our way or by avoiding Portlandia on May Day.
This weekend event does include information on home and self defense. But it also has information on long-term food storage and dressing wounds.
And don't forget state Rep. Matt Shea, R-Spokane Valley, is among the speakers. I tried to reach out to Shea yesterday to find out what his presentation will be about — the Hirst water decision, state budgeting, education, the effort to create the 51st state by carving out Eastern Washington or about the importance of getting involved in your community and your government. Our own Rep. David Taylor, R-Moxee, will be joining Shea.
Regardless what the topic is, the presentation should be well worth the time to listen to, as will the many other programs at the expo at 22202 N. Hinzerling Road.
Events at the expo kick off when the gates open at 7:30 a.m. Saturday. The activities close with a concert that night by Jordan Page.
So as you're planning to head out this weekend, try to add in some time at the Northwest Preparedness Expo. You'll still have plenty of time to enjoy the fun at Cinco de Mayo and the Nitro Nationals today, tonight, and Sunday.
— Roger Harnack is the editor and publisher of The Daily Sun. Email him at rharnack@dailysunnews.com.