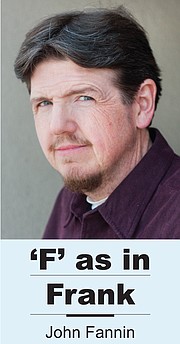 Concerned about crime in your neighborhood? Wondering what law enforcement is doing to protect you? Have suggestions or ideas you'd like to share with police?
County officials organized a town hall last night in Yakima to discuss crime. Prosecuting Attorney Joe Brusic has pledged there also will be one in the Lower Yakima Valley.
I'm holding him to that promise. I hope you will, too.
So far, there's been no word on when our town hall will happen, but a community show of unity to tackle crime issues would be welcome.
Granted, the lower valley — Sunnyside specifically — is a much safer place today than it was a decade ago or even five years ago. I've lived here long enough to know that.
But we are seeing crime upticks this year. From Sunnyside to Prosser, thefts and burglaries are on the rise.
Some area agencies are saying there is an increase in criminal gang activity.
All the more reason, I say, that we here in the lower valley should have a town hall to bring officials and the public together.
The town hall should not only talk tough about crime…but also map out a plan of action going forward.
While Brusic represents Yakima County, my suggestion is he reach out to officials with the Prosser Police Department, Benton County Sheriff's Office and Benton County Prosecuting Attorney.
After all, the boundaries between Yakima and Benton counties merge somewhere between Grandview and Prosser. And we all know crime knows no boundaries when it comes to geography.
Brusic is to be commended for bringing some urgency to the issue of addressing increased crime.
I am confident and hopeful he will make good on his word and bring a crime town hall to the lower valley.
Until then, we're still waiting…
— John Fannin is the managing editor of The Daily Sun. Contact him at jfannin@dailysunnews.com.