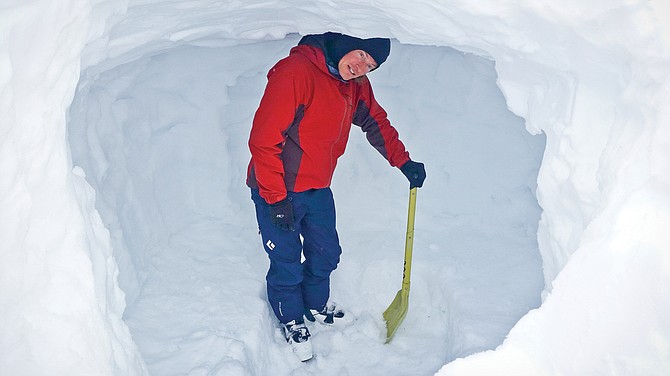 MT. RAINIER — Crews have just about finished snow removal efforts at Cayuse Pass, prompting officials to announce a May 19 opening.
The spring opening of the pass on state Highway 123 is the latest in six years. The pass opened on May 26 in 2011, according to state Department of Transportation records.
"We are working closely with our partners at the National Park Service to make sure we get Cayuse Pass open as quickly and as safely as we can for both our crews and the traveling public," Assistant Regional Administrator Dave McCormick said. "While we want folks to enjoy these scenic highways, safety for our crews and drivers is our number one priority."
Crews have cleared all of the snow off state Highway 410 between Crystal Mountain Boulevard and Cayuse Pass, on the west side of Mount Rainier.
And they have cleared the snow from state Highway 123 between Cayuse Pass and the park's southeastern entrance near Stevens Canyon Road.

However, before vehicle traffic can get through the area, crews need to repair and pave part of Highway 123, install road signs and clear branches and rocks that fell on the road over the winter months.
Meanwhile, maintenance crews on the eastside of Mount Rainier hope to reopen state Chinook Pass in time for the Memorial Day weekend.
The opening date for the state Highway 410 pass is dependent on the weather and avalanche conditions, McCormick said.
A May 27 opening for the three-day weekend would make it the latest Chinook Pass has opened since 2011, when it was opened to traffic on June 23.