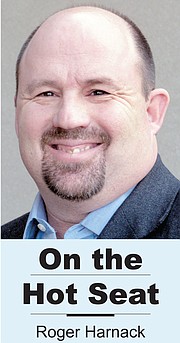 Secretary of the Interior Ryan Zinke did rural Eastern Washington residents a big favor last week by suspending all resource advisory committees to the Bureau of Land Management nationwide.
But you wouldn't know that from watching the television news or by listening to whiny big-city liberals and their big-money donors. And you wouldn't know it if you listen to westside Sens. Maria Cantwell and Patty Murray/
If you only listened to them, you'd think your conduit to input on use of public-owned land managed by the BLM had been shut off. You'd think the few voices you had speaking on your behalf were suddenly silenced during decisions on how best to use public land.
Nothing could be further from the truth as you likely didn't have that voice to begin with.
The BLM has exactly one committee contributing to decisions on land use in our part of the state. And the Eastern Washington Resource Advisory Committee deck is stacked against rural residents who may work and recreate on the land.
I know. Charter documents for the agency's resource advisory committees proclaim they were formed to give residents an equal opportunity for input on environmental, commercial, recreational and other uses. But one look at the makeup of the board covering our part of the world will change your opinion.
With just a little research, you'll find enough information on only one member who is actually protecting the public right to use the land it owns and employs the BLM to manage. Most of the rest are stacked in favor of environmental causes.
Out of 15 members, the lone voice we appear to have defending Eastern Washington ruralites belongs to attorney Alexander Mackie. While I couldn't actually find much about his personal views on public land use, I did find many cases in which he defended local municipalities and others from overzealous growth management actions.
As for Eastern Washington's other 14 members, not surprisingly they are weighted heavily in favor of environmental activists. Generally speaking, that means most would prevent you and me from riding ATVs on trails, oppose grazing and generally make the land off-limits.
At least three state employees are on the committee list.
The state Department of Natural Resources Columbia Basin District Manager Brent Billingsley is listed as the committee member representing grazing interests. Why isn't a rancher with a vested interest in grazing access representing grazing interests?
There's Adam Hein from the state Department of Ecology, an agency which is charged with regulating farmers and ranchers, among others. And how about Department of Natural Resources biologist Michael Ritter, who has used his position to voice opposition to projects like windfarms in the White Salmon area because of a few bats or birds.
Then there are a couple westsiders who moved east.
Paul Lindholdt is on the committee to represent academia on land-use decisions. I'm not sure why we need someone to represent the university system on this panel. Regardless, his position on Eastern Washington issues is clearly anti-agriculture — he's the author of "Washington wipes out a wolf pack." Needless to say, he's from Seattle, but moved east. And he's not the only one.
Mary Morgan, a real estate broker in Kittitas County, is also on the board. Originally from Orcas Island, she touts her efforts to preserve public lands. In layman terms, she would lock down land use to drive up real estate values and prices.
The board also has a couple others who likely oppose commercial use and maybe motorized and other uses of BLM-managed land. Richard O'Dell is listed only as an "environmental" member of the board, and Paul Mellick represents "dispersed recreation interests." Ken Carmichael is on the board representing groups protecting wild horses and burros, groups that typically oppose rounding up overpopulated herds because they damage nearby crops.
That leaves just a few members who may or may not support the traditional commercial use and recreation of ruralites on public lands.
Given the makeup of the board, rural residents' opinions of how to use BLM-managed lands has over the years most likely fallen on deaf ears. And the fact Sens. Murray and Cantwell are unhinged over the decision to temporarily suspend advisory boards only makes my point.
As a rural resident myself, I'm happy to see the almost incestuous relationship between environmental activists and their control of advisory boards put temporarily on hold and reviewed. When the committees are reinstated, maybe they will be more representative of the people and areas they are supposed to represent.
— Roger Harnack is the editor and publisher of The Daily Sun. Email him at rharnack@dailysunnews.com.