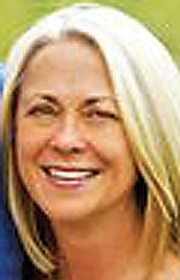 SEATTLE — Carol Newhouse, the wife of congressman Dan Newhouse, was overtaken by cancer and passed away Friday in a Seattle-area hospital.
Newhouse, 62, had been fighting cancer for several years, according to a recent post by the Republican congressman on his Facebook page.
Her death comes just days before the couple's 35th wedding anniversary — which would have been today.
Congressman Newhouse had been using his Facebook page to tell his wife's story about her continuing battle with cancer, previously saying the medication she had been taking was no longer working.
While caring for his wife, the congressman had come under fire for a lack of meetings with constituents and for being the only representative not to vote on the bill to replace the Affordable Care Act.
He remained at her side during her chemotherapy at an undisclosed Seattle hospital, where she had been since February.
He said recently there had also been complications with her treatment.
In a statement issued Saturday from Newhouse's office in Washington, D.C. office, Mrs. Newhouse was described as "a strong, beautiful, and loving mother, wife and friend.
"Carol's sparkling wit and joyful countenance will be deeply missed by her family and friends.
"The family is grateful for the patience, support, and prayers of so many and requests privacy during this time of grieving."
Mrs. Newhouse was a longtime Sunnyside businesswoman.
She founded and operated Inkwell and Paper Co. and a stationery catalog business for more than 15 years, before selling it to devote time to other interests.
She was supportive of many local charities and community groups, and always assisted with area chamber of commerce banquets before it shut down.
Carol and Dan Newhouse have two grown children, Jesena Newhouse and Devon (Halley) Newhouse, of Sunnyside.
Valley Hills Funeral Home in Sunnyside is in care of arrangements; Private services are planned.