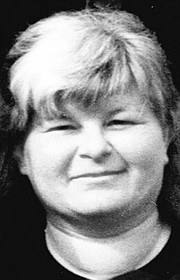 Our hearts break as we say goodbye to Victoria (Vickie) L. Kennedy. She passed away on May 12, 2017 unexpectedly, but peacefully, from complications of a sudden illness.
She was born April 11, 1950 in Sunnyside, to W.R. (Bob) and Bessie (Hysell) Smith. She grew up in a farming family in the Sunnyside/Grandview area with her two brothers and a sister. She graduated from Grandview High School and married her lifelong love, Dave Kennedy in 1968 in Sunnyside.
She raised her children in Grandview, where she remained throughout her life. She loved being at home with her family but also cherished the time spent with her friends and their families, especially when her creative talent was needed to bake beautiful cakes, arrange flowers, make corsages, make her famous intricate bows that no one ever quite learned to replicate, and decorate for special events.
She never looked at volunteering her time as an obligation, but rather, enjoyed an opportunity to help.
Vickie was sweet, gentle, helpful and genuinely interested in the details of the lives of everyone. She and Dave's strong and caring relationship provides a beautiful model for all of us. They were an example of how to live life the right way. Full of love, caring and support for their family and anyone lucky enough to call them friends. The love of family and friendships they cultivated together will carry her beloved, Dave forward through difficult times. Her grandkids adored her because she made them feel special, she was always willing to stop and play a game, she organized a Disneyland-like experience on holidays and planned special visits to her house in the summer with each of them. She made huge efforts to be present and involved in every one of our lives. She placed value on every life, from tiny baby birds she'd raise until they could fly, to the people she'd meet in her daily life, offering grace and a smile wherever she'd go.
She always wanted everyone to be together and planned meals and events that were bigger than the day was long, she never seemed to worry about the constraints of time. She was tiny but she did things in a big way, especially when it came to plans for her family. She was encouraging, supportive, generous and fully involved with her family and friends. She was the center of our family, our caretaker and our story teller. Her wealth of knowledge in all things pertaining to family leaves a void beyond our understanding. We'll miss her stories and laughter. So many stories of kids, grandkids, friends and extended family...she was in her element whenever these conversations were happening. She is the perfect example of how to be a wonderful wife, mother, friend, grandmother and much more.
She is preceded in death by her mother Bessie Smith, her in-laws Lester and Selma Kennedy and her granddaughter Morgan Kennedy.
She is survived by her husband of 48 years Dave Kennedy, her sons Jim Kennedy (Candy) and Chris Kennedy (Julie), daughter Lynsie Kennedy Hernandez (Audi). She is also survived by grandchildren Corbin, Logan, Camryn, Connor, Isaac, Will, Quintin, Bella, Alex, Andrew and Reed, Her father W.R. (Bob) Smith (Dolores); brothers Mike Smith (Velena), Russ Smith (Theresa) sister Rhonda Gore (Steve), canine companion, Punkin, as well as an extensive network of relatives and friends.
Viewing and visitation will be from 3-7 p.m. Thursday, May 18, 2017, at the Smith Funeral Home in Sunnyside. Funeral service will be at 1 p.m. Friday, May 19, 2017, at Smith Funeral Home, Sunnyside.
Graveside services will follow at East Prosser Cemetery. In lieu of flowers those wishing to honor Vickie's memory may contribute to the donor's choice.
Those wishing to sign Vickie's online memorial book may do so at www.funeralhomesmith.com

Smith Funeral Home in care of arrangements
More like this story