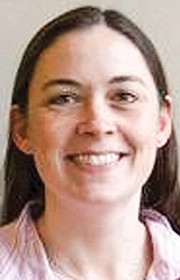 PROSSER — Jesalyn C. Cole is the new Historic Downtown Prosser Association executive director.
Cole, who also serves on the Prosser School Board, began her new position on May 22.
Previously she was the secretary at the Sunnyside Christan Reformed Church.
"We are so fortunate to have Jesalyn join us as our executive director and know that she is a benefit to the downtown and the community of Prosser," HDPA board president Dianne Torres said.
"I'm excited to take on the challenges of this role and look forward to putting my passion for my hometown community to work," Cole said.
The association works to beautify the downtown with streetscapes, plants and design guidelines that attract locals and tourists to the downtown through special events, programs and marketing. The mission is to create a vibrant and prosperous downtown.
Prosser is a Washington State Main Street Community which provides access to programs and funding for businesses in the downtown core.