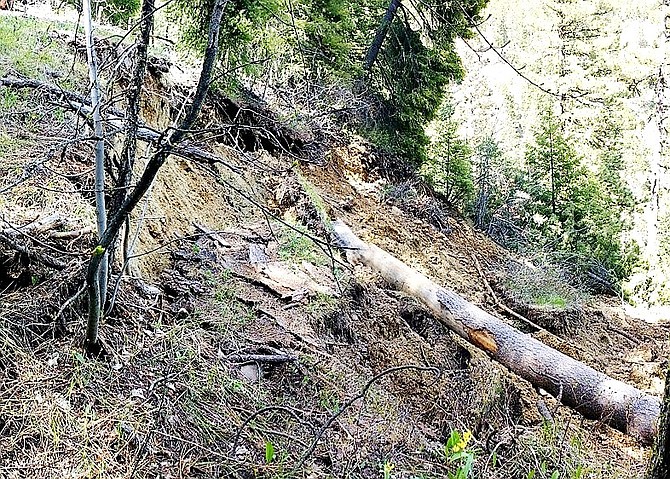 CLE ELUM — Across the Forest, crews are reporting substantial road damages and washouts caused largely by flooding from heavy snowpack melt and continued spring rains.
Popular roads such as the South Fork Tieton Road near Naches, Cow Creek Road near Twisp and Bailey Creek Road near Tonasket are completely impassable and could require extensive, long-term repairs.
Beehive Road in the Mission Ridge area was recently closed due to landslide and public safety concerns. The road is gated closed at the junction with Mission Ridge Road.
Forest engineers and hydrologists are closely monitoring a nearly 350-foot long section of road where large cracks have developed and could washout entirely, officials said.
"The continued landslide potential in this area is very high right now and a significant public safety risk," officials said in a press releas.
People are urged to avoid the entire Beehive area, including hiking and mountain bike trails.
Forest crews are actively monitoring the landslide for signs of further movement and instability. The timeline for reopening remains condition dependent.
National Forest System Road No. 1000 was heavily damaged by winter flooding at Milepost 11.0. The South Fork Tieton Road is closed because the embankment fill was eroded and it is unsafe for vehicular traffic. It is estimated repairs will be made in the summer of 2018.
Vehicular travel on the road could potentially put users at risk of injury and cause damage to their vehicles. In order to mitigate this risk, a temporary closure on the NFS Road No. 1000 beginning May 1, 2017 and ending when repairs are complete.