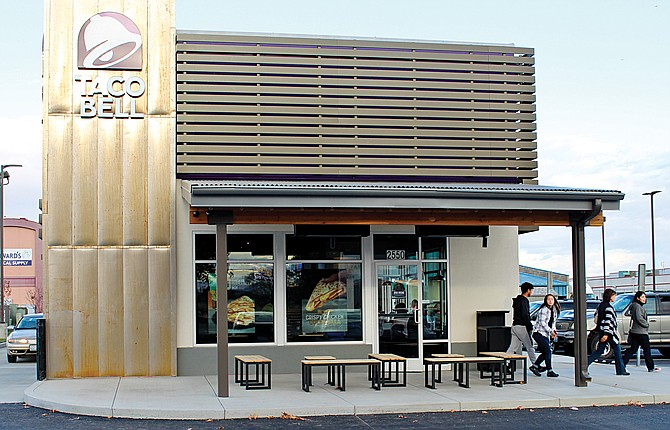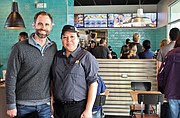 Taco Bell is back.
And from the size of the Wednesday's lunch crowd, it's clear the fast food restaurant has been missed.
"We were wanting to start slowly as we worked out the last-minute kinks of reopening," Director of Operations John M. Arthur said.
A quiet opening just wasn't in cards.
"We've had people peeking in the windows for days waiting for us to open," he said, noting yesterday that the dining room was full.
While the drive-through window wasn't ready for customers until after the lunch run, by "happy hour" the line was moving smoothly.
Longtime fans of the Taco Bell menu, Joe and Gigi Ortega of Sunnyside were happy with their meal of tacos.
"They are better than we remember them," Gigi said.
According to new general manger, Roxana Salgado, that is because of the company's secret recipes.
Retired barber Larry Coder and retired real estate agent LeRoy Ganser and their friends enjoyed lunch in the spacious new dining room.
Ganser said there group used to regularly meet at Taco Bell, but quit when the original restaurant was torn down in March to make way for the new building.
"We didn't tell the rest of the guys we're meeting here today." Coder said.
"They can come tomorrow," Ganser added.
Arthur said the restaurant will host a grand reopening celebration and ribbon cutting Nov. 27.