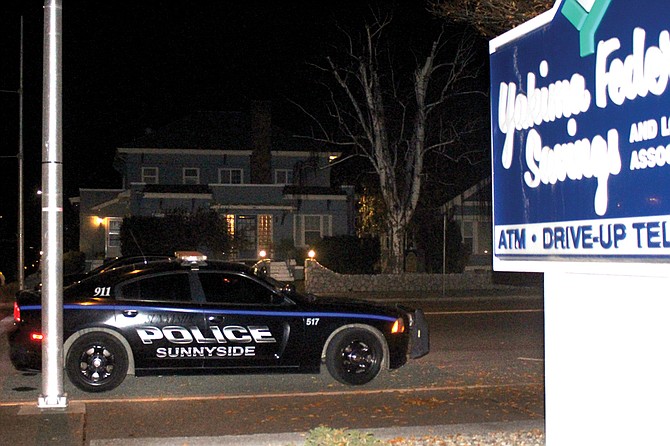 SUNNYSIDE — Police are investigating the robbery of the local branch of Yakima Savings and Loan.
A thin, white or light-skinned Hispanic man walked in the south entrance of the financial business at 801 E. Edison Ave., demanded cash and escaped with an undisclosed amount of money, Cmdr. Scott Bailey said. The man is believed to have gotten into a car after leaving the building.
Full coverage will appear in tomorrow's edition of The Daily Sun.