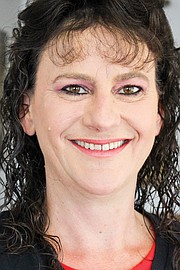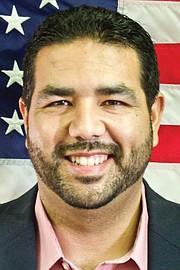 MABTON — The most hotly contested mayoral race in the Lower Yakima Valley appears to be going to the challenger, if last night's early election results hold.
Restaurant owner Laura Vazquez was well in front of incumbent Mayor Mario Martinez with 62.37 percent of the 93 votes counted, so far.
Martinez, who has served on the council since 2006, only garnered 35 of the votes counted as of 8:09 p.m.
"I didn't know the what the results were," Vazquez said shortly after the first results were released. "But so far so good.
"It's time for our voices to be heard, I guess. People here are ready for a change."
The Daily Sun was unable to reach Martinez for comment last night.
A controversial figure throughout most of his term, Martinez, who has served as mayor since 2013 and has pushed the City Council to invest in sewer and water infrastructure.
In other council races:
Incumbent Position No. 2 Councilwoman Sophia Gutierrez-Sotelo is ahead of challenger, businesswoman Rachel Ruelas.
Gutierrez-Sotelo had 60 of the 91 votes counted Tuesday night; Ruelas netted 31 votes.
In the Position No. 1 race, the only active candidate was trailing the candidates who dropped out.
Incumbent Oping Hutson dropped out; she died last month just after challenger Diana Castaneda withdrew due to illness.
Castaneda had 34 votes and Hutson 24. Position No. 3 Councilman Mark Gourneau, who chose not to seek re-election for his seat, was a distant third with 14 .
In the Position No. 3 race, Cindy Rendon collected 50 votes of 85 cast while challenger Duran Rivera received 35.
Tuesday's count is unofficial and late-arriving ballots have yet to be counted.