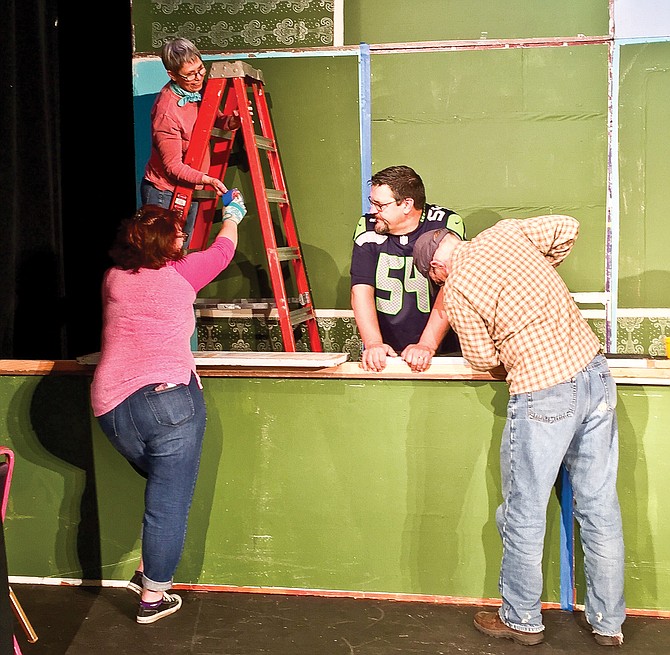 Tickets on sale
The dual holiday productions will be presented in evening performances Dec. 1, 2, 8, and 9, beginning at 7:30 p.m., and in a Sunday matinee performance Dec. 3, beginning at 2:30 p.m.
Tickets for the shows are available at Adventures Underground in Richland, Bonnie's Vine & Gift in Prosser, Sixth Street Art Gallery in Prosser and on the Princess Theatre website at www.ThePrincessTh...
PROSSER — Just about any parent will tell you that Christmas is all about the children, but finding the right live holiday entertainment for youngsters can be a challenge.
Short attention spans and often boundless energy can make it tough for kids to sit through a typical full-length stage performance, but this year's Valley Theater Company Christmas production may be just the ticket to solve that dilemma.
For the first time ever, as a holiday production company VTC will offer two one-act plays, "Christmas Every Day," and "A Charlie Brown Christmas."
Recently appointed VTC Artistic Director Candace Andrews explained that selection. "This is the first season of plays that I have chosen," Andrews said. "It's part of our ongoing efforts to grow our audiences."
VTC will present a family-friendly, holiday-themed play in December. Maybe it won't be hard for kids to sit through a full-length play.
"Each of these one-act plays is 30-35 minutes and contains action, humor, and music that will keep even very young children entertained."