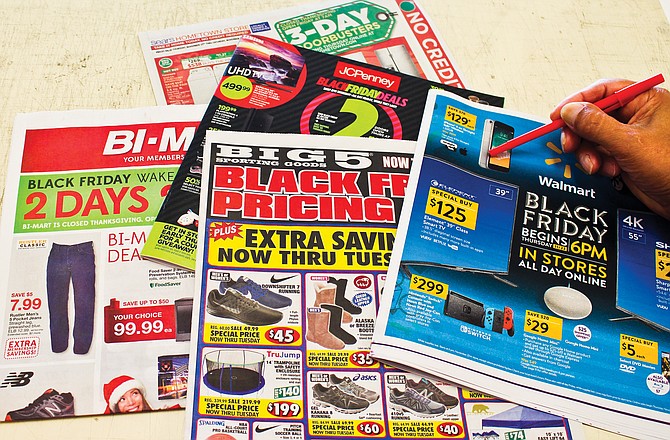 SUNNYSIDE — The newspapers are full of the top door busters at any business hosting Black Friday sales, even those which open right after Thursday's turkey dinner.
While small battery-operated tools and other small appliances are still Black Friday favorites, some must hold out for new electronics.

The most popular items on a lot of people's shopping list are things like the Google home mini and Amazon Echo units. Even drones outnumber the traditional items wanted by shoppers.
Even TIME magazine, which this week came out with the 25 best inventions has a list of affordable gizmos for the advanced electronic nerd on the holiday gift list, like the Spark Drone, that provides clear, sharper photos, videos and selfies. Perhaps a little more reasonable are items like the Nintendo Switch console or a Playstation 1TB console.

For shoppers who prefer a slower shopping pace, Small Business Saturday and Cyber Monday closely follow Black Friday.