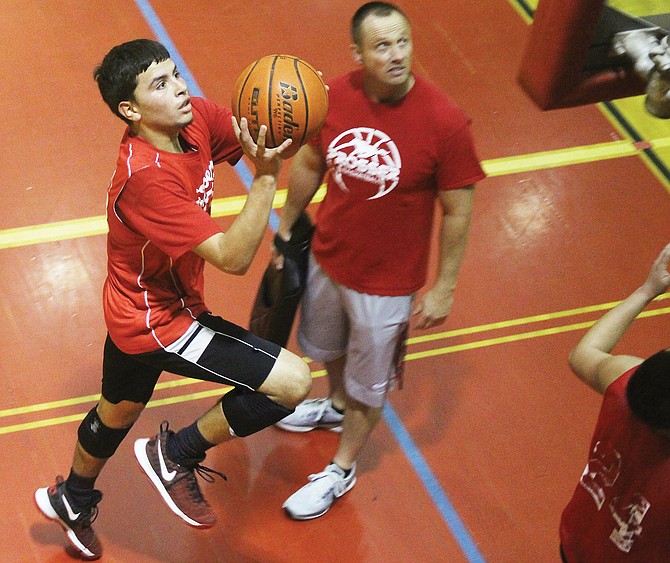 PROSSER — The only returning starter on the Mustangs boys basketball team says the key to success this season is playing as a team.
Teegan Cox, a 5-foot-10 senior guard, took a few minutes Monday night to talk about his team's prospects in the Central Washington Athletic Conference this season.
"We'll have to play as a team to win," he said. "We'll probably have trouble with Selah and Toppenish, but if we play as a team, we can win."
Cox will be joined on the court by seniors 6-foot-3 Chase Courtney and 6-foot Andre Vanguardia. Courtney and Vanguardia moved up to varsity at the end of the last season as the Mustangs entered the post-season and qualified for the state tournament.
The Mustangs graduated nine seniors last year.
While Cox said his former companions comprised a quality team, he is confident in this year's prospects.
"I grew up playing with these guys," he said. "We have good chemistry.
That should set the stage for an exciting year, coach Toby Cox said.
"They'll be a lot of fun to watch," he said.
The Mustangs open with a jamboree in Mabton this weekend, then head to Granger for the season-opener on Dec. 1.
The Mustangs will open 2A CWAC play Dec. 2 at East Valley (Yakima).
"If we play as a team, we'll be fine," Teegan Cox said. "If we play as a team, I'll put us up against any team.