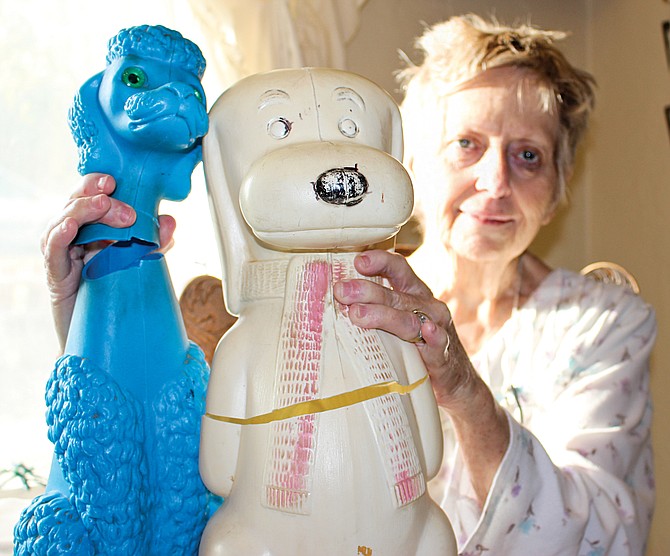 SUNNYSIDE — It's been a week since Connie Fuller came home to find it had been violated.
Fuller had gone to the Tri-Cities last Thursday for an appointment at the Cancer Center, where she is undergoing treatment for her cancer.
"I'm thankful I took my husband Joe with me," the stage 4 cancer victim said.
"I don't know what would have happened to Joe if the thieves would have found him there alone," Fuller said.
Fuller, 70, said after spending most of the day away from home, she returned to find her back door trashed and her home disturbed.
The police came and investigated the scene, but because Fuller is an enthusiastic shopper, she realizes it may be hard for them to find much in the way of evidence to solve the thoughtless crime.
"They went through the closets and upended my bed, tossing the mattress on the floor. I think they were looking for guns and money," she said.
What the thieves did find was mostly change, including an old fruitcake tin she and Joe have been filling and using since they married in 1965.
"They emptied two 'doggie" banks that belonged to my daughter Brenda, who was at work at the time of the break-in," Fuller said.
"I want the money back, but I can't get my peace back," she said.
"That is what hurt me the most," she said. "If they had just come asking for help, I would have done my best," she said. "But this?'
"It amazes me what the thieves took, but they didn't have to do it," she said.