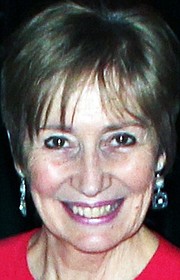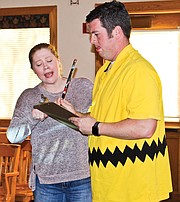 PROSSER — Big showy musicals are being mixed with more dramatic offerings on the Princess Theatre stage.
Valley Theatre Co. Artistic Director Candace Andrews said the company has moved away from producing a giant musical once a year to a two-production season.
Now, the company annually puts together four shows at the historic theater.
"We are always looking to provide local theater-lovers a more diverse programs," Andrews told the Nouvella
Club membership recently.
In her first year as the official artistic director of the theater company, Andrews is very happy with selection of plays being offered this season.
"Currently, the company is preparing two-one act holiday plays," she said.
Opening Thursday, will be a live version of the popular seasonal cartoon — A Charlie Brown Christmas and a new play, at least to local audiences, Christmas Every Day.

"We wanted to have some shows that would attract more of the next generation of theater-goers," she said.
While last season's holiday show — Irving Berlin's White Christmas — was a huge hit for the company, Andrews said theater officials believed they needed to offer shows that would appeal to those with shorter attention spans.
Even as the company is presenting its holiday shows, auditions took place for upcoming Valentine's performances.
"We'll be doing Neil Simon's Last of the Red Hot Lovers, opening Feb. 16, 2018, and Bye Bye Birdie opening April 27, 2018," she said.
She said "Bye Bye Birdie" will be the first time the company will be working with Prosser High School drama students.
"We'll be casting adults in the adult roles and students in the teenage roles," Andrews said. "We're looking forward to offering more variety."