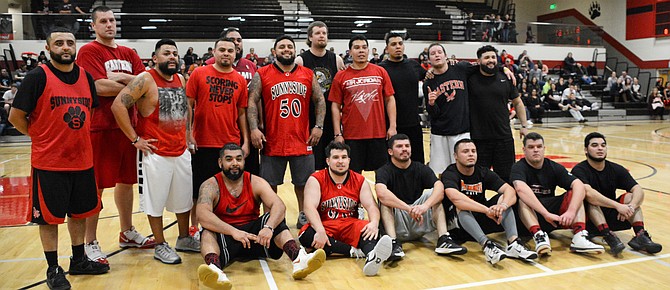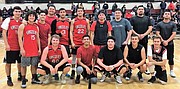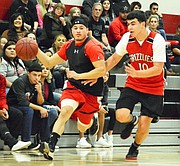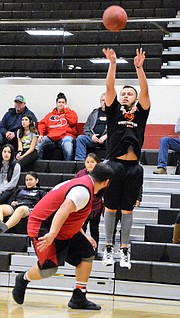 SUNNYSIDE — A fundraiser for the Grizzlies basketball program provided alumni a chance to show they still have skills Friday.
Four teams of alumni players took part in the first-ever Sunnyside Alumni Basketball Game.
The oldest among the former players was 2001 graduate Josh Visser and the youngest was class of 2017 graduate Taran Perez.
The first game pitted graduates from the class of 2001-2007 (Red) against a full team from the class of 2008 (Black). The younger guys won the closely contested game, 67-61.
Former players from 2014 and 2015 made up the Red team in the second game, and Black consisted of players from 2009, 2010, 2012, 2013, 2016 and 2017.
Black won, 79-52.