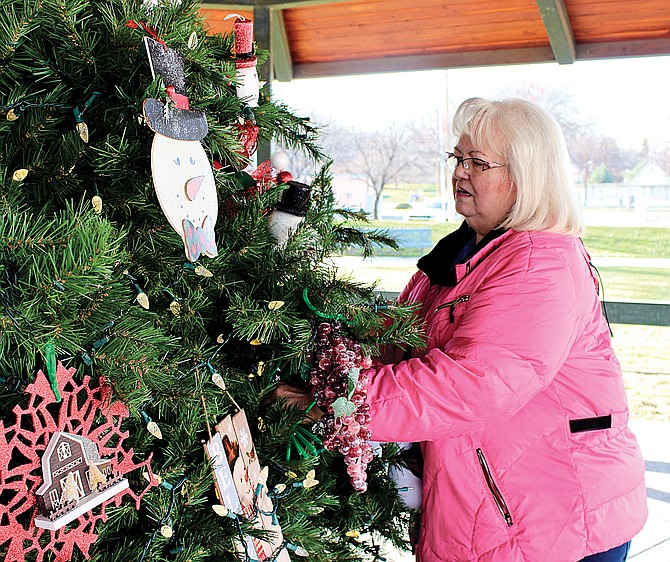 SUNNYSIDE — The countdown begins for the 29th annual Lighted Farm Implement Parade weekend.
With a flip of a switch at Centennial Square, the community tree will light up downtown, launching three days of holiday activities.
"I know it sounds a little cheesy, but there is a magic to the weekend," Parade co-chairman Debra Estrada said.
"It is truly a team effort to bring all the elements of the event together," she said.
"And we have a great team of volunteers helping in all aspects of the event," she said.
The parade will begin at Golob's Landing 2640 E. Edison Ave. It will proceed west on East Edison Avenue through town to the review stand at Centennial Square, and on to Zillah Avenue, South First Street ending at Warehouse Avenue.
But before the grand parade, there will be a Kids Lighted Parade on Friday at 6:30 p.m. in the downtown area.
Also scheduled for Friday is the Astria Sunnyside Hospital Foundation's Festival of Trees at the community center, 1521 S. First St., from 5-10 p.m.
Beginning Saturday, there will be cookie decorating with Mrs. Claus at the Sunnyside High School commons from 10 to noon. There will also be opportunities for a photo with Santa at the event.
The Sunnyside Historical Museum will be open from noon to 4 p.m. for the first of a two-day open house at 704 S Fourth Street. Music, food and children's crafts are planned.
The Community center will be open from 10 a.m. to 3 p.m. for a Children's Peppermint Express and the Seniors Silver Star tour of the decorated trees. The event is free, but donations of food and toys will be accepted.
As the time draws near for the more than 65 registered farm parade entries to begin lining up at Golob's Landing at about 1 p.m., Estrada said there will be all kinds of food opportunities offered by various organizations,
Everything from wood fired pizza at Cote Bonneville Tasting Room from noon to 6 p.m. to pancakes at the United Methodist Church and chili at the Fire Station from 3:30 to 7 p.m.
Estrada said this year's jingle Bell Run, which takes place before the start of the parade has attracted 50 runners. The run begins at 6:25 p.m. and goes along the parade route.
"That's the most we have ever had," Estrada said
"The volunteers really make this happen," she said. "Everyone who helps adds to the magic this weekend brings to our community."