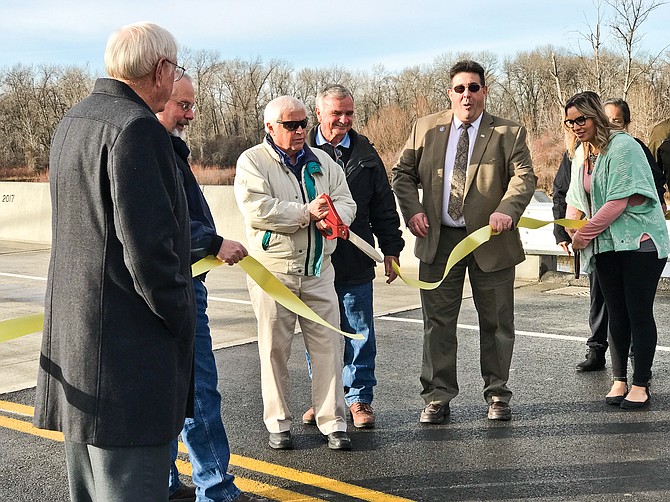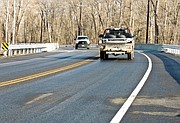 TOPPENISH — Bridges matter, if you ask dignitaries at yesterday's opening of the new Zillah-Toppenish bridges on N. Myers Road.
Toppenish City Manager Lance Hoyt and Zillah Mayor Gary Clark both said: "We've been waiting."
Actually it was Clark's wife of whom Clark was speaking. He said she used the old bridges daily.
"You know what I've been hearing for the last two years?" he commented.
It's been almost two years. The old bridges were closed in February of 2016.
For Hoyt, the story was a little different. Among other things, he spoke of lost commerce over that period time
"This is going to be better for school buses, for emergency responders and freight shipments," he said.
The ribbon-cutting ceremony drew about 40 people, including the press.
Yakima County engineer and Transportation Assistant Director Gary N. Ekstedt hosted the ceremony and gave the principal speech, which included a bit of history.
Ekstedt noted an original 3-truss bridge was built around 1900. At the time, N. Myers was called the Toppenish-Zillah Road.
What we now call the old bridge was built in 1947. It was designed by legendary civil engineer Homer Hadley, who was credited with bringing the concrete box girder design to America from Europe. This bridge was probably one of the earliest works of Hadley, according to Ekstedt.
"Hadley is most remembered for his visionary work in proposing and designing the Lake Washington Floating Bridge," he said.
The new bridges were designed by firms in Vancouver and Spokane. Cascade Bridge of Vancouver did the construction.
The larger bridge, No. 485, is 620-feet long with four spans of maximum length of 160 feet each.
There are two six-foot diameter shafts at each end and one 10-foot diameter shaft at each of three piers. All extend down about 80 feet from water level.
The bridge surface and the approaches are generous with space. The travel lanes are 12 feet wide and both shoulders are 8 feet wide.
This bridge required 768,100 pounds of steel and 12,395,000 pounds of on concrete. It cost $9.97 million.
The smaller bridge, No. 502, has only one span and a total length of 128. It cost $2.29 million.