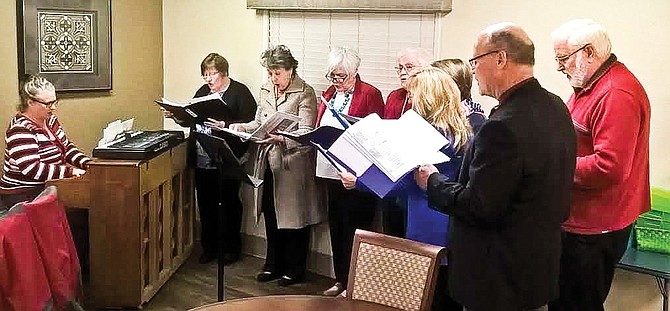 SUNNYSIDE — The band rooms throughout the lower valley are echoing with the sounds of music, students learning songs of the holidays.
Music of sweet voices raised in song will begin tonight when the Sunnyside Christian School choir leads the community in singing Christmas carols at 6:30 p.m. at the Centennial Bandstand on Edison Avenue and South Sixth Street.
School concerts planned in Sunnyside include the winter concert at Outlook Elementary School set for 6:30 p.m. Dec. 7. The concert will feature the first grade under the director of music teacher Peggy LaPierre.
Chief Kamiakin Elementary School third grade concert will be at 6:30 p.m. Dec. 13, in the school gymnasium
In Grandview, the holiday music concerts begin Dec. 7 at Harriet Thompson elementary school with the fourth and fifth grad choirs in concert at 6:30 p.m.
Concerts are also scheduled at Smith Elementary, McClure and the middle School on Dec. 12 at 6:30 p.m.
McClure Elementary School programs will be repeated Dec. 13 and 14, at 6 p.m.
The high school will hold its annual Cocoa and Carols on Dec. 15.
Granger's Roosevelt Elementary will host is winter concert from 1-2 p.m. Dec. 19 at the school.
Zillah's Hilton Elementary School's winter concerts begin with the third-grade concerts on Dec. 5 and 7, at 6:30 p.m.
The kindergarten concert will be held Dec. 13 and 14 at 6:30 p.m.
The first graders will entertain their families at 1:45 p.m. Dec. 12 and 14.
All concerts will be held in the school gymnasium.