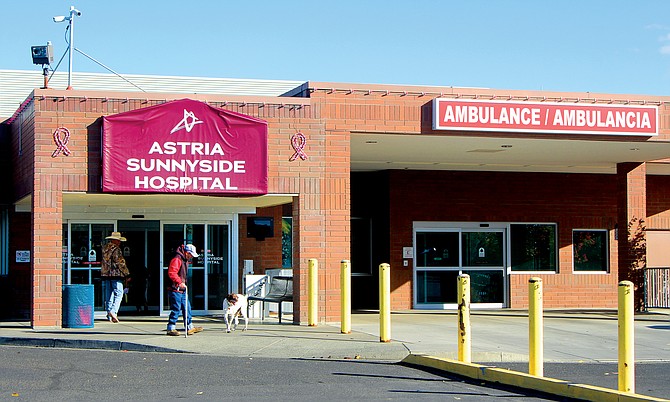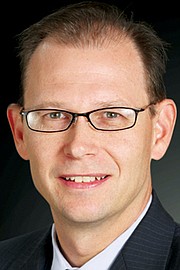 YAKIMA — Seeking a starring role in the world of medicine, Regional Health has launched a new brand identity.
Astria Health, the new identity, reflects the organization's commitment to growth, excellence, and innovation in services, Chief Operating Officer John Gallagher said.
Astria Health is the parent company of Yakima Regional Medical and Cardiac Center, Toppenish Community Hospital, and Sunnyside Community Hospital and Clinics. Their names will be changed slightly.
Originating from the Latin word for "star" and Greek for "truth and justice", the name Astria embodies the vision of the organization and elevates the brand promise, Gallagher said. 
The illustrated, layered star logo symbolizes that the organization is in motion—moving forward—and helping individuals navigate today's changing healthcare environment, he added.
According to Gallagher, rolling out the new identity signals more than just adopting a new name. He said it's an indication of how the organization is transforming every aspect of how the largest healthcare system based in Eastern Washington approaches patient care.
"The launch of our new brand is just the beginning of our story," Gallagher said. "It's what we are doing inside our hospitals and clinics — increasing availability of services, attracting the most-qualified physicians, and offering the latest technological advances — that this new brand symbolizes."
Astria Health is more than 38 clinics and three hospitals caring for patients from throughout Eastern Washington and Oregon.
The hospitals will adopt the Astria name with their existing names. 
Yakima Regional Medical and Cardiac Center is now Astria Regional Medical Center 
Its cardiac program is highlighted as Astria Heart Institute. 
Astria Heart Institute is the region's only open-heart surgery and elective interventional cardiology program.
Toppenish Community Hospital is now Astria Toppenish Hospital.
Sunnyside Community Hospital is now Astria Sunnyside Hospital.
All primary care and multi-specialty clinics are now Astria Health Center.
All urgent care locations (such the Medi-Centers in Yakima) are now Astria Urgent Care. 
Yakima Valley Hearing and Speech is now Astria Hearing and Speech Center.
Yakima Ambulatory Surgical Center is now Astria Ambulatory Surgery Center.
Plastic Surgery Center is now Astria Plastic Surgery Center. 
Home health and hospices services are now Astria Home Health.
New signage and other identification updates will make it easier for people to find Astria Health locations, services and physicians throughout the Valley, Gallagher said.