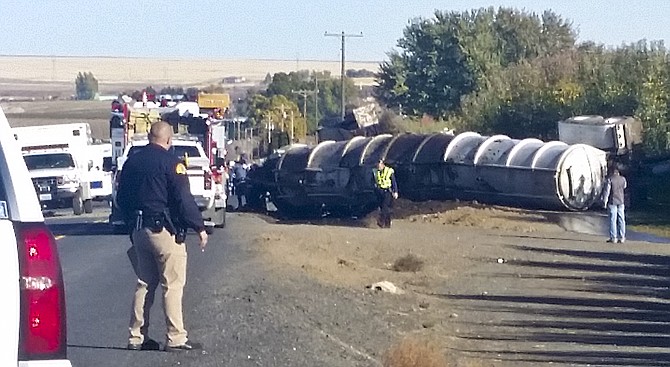 SUNNYSIDE — A tractor-trailer driver is dead and a rural road closed following a crash about 2:20 p.m. today.
The Washington State Patrol and Yakima County Sheriff's Office are investigating the incident east of the intersection with state Highway 241.
The name of the driver will be released after next of kin has been notified, officials said.
The road is closed until further while they complete their investigation and remove the vehicle.
The truck apparently left the roadway to the right and slammed into a power pole, bring energized wires down on the rig and an adjacent apple orchard.Yakima County and Sunnyside responders are on-scene helping to secure the area and remove the body of the driver form the wreckage.
Benton Rural Electricity Association crews are also on-scene.
See tomorrow's edition of The Daily Sun for more coverage.