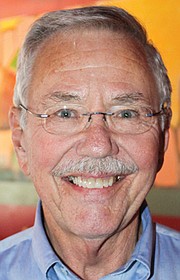 SUNNYSIDE — The need for more doctors is being felt all over the county and helping to clear the path for potential medical persons is the Masters of Arts Medical Sciences program being offered at Heritage University in collaboration with the Pacific Northwest University.
Corbin King, an adjutant professor at both schools, said the new programs helps students power up as they work on working to be accepted into medical school.
"We have students from all the nation and the world seeking admission to the PNWU in Yakima and the Heritage programs helps to het many of them ready," he said.
"It is amazing how many students want to take this program," King said. The graduate rate to earn the Masters of medical services is 100 percent and more than 90 percent of the graduates have already bee placed in professional schools.
"Those who elect to begin working in clinics as Physicians assistants, also have a high rate of placement," he said.
We can link our students with regional health care practitioners as preparation for entering schools.
King said most of the students coming to the MAMS already have a four years degree in another area of study, usually biology or even history. The major purpose of the program is to help students be ready for medical school., "That's our strength."