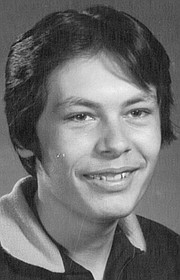 Swede Eugene Dixon, 53, of Yakima, formerly of Sunnyside, went home to be with our Heavenly Father on Sept. 1, 2017.
He was born on Jan. 31, 1964, in Sunnyside. He graduated from Sunnyside High School in 1983. Swede worked at Seneca Foods in Prosser as a Hyster driver for several years. Eventually, he went to work for Roza Irrigations District in Terrace Heights until health problems forced him to retire early.
He had a passion for photography, taking photographs of waterfalls and mountains on his many road trips.
Swede is survived by his two children, Amber Hunter and AJ Dixon of Yakima, brothers Keith (Bear) of Sunnyside, Jim of Selah and sister Karen of Selah.
He is preceded in death by an infant brother, Jax, an infant sister Debra, his parents Ken and Laura, and a brother, Kenney.
Swede will be missed dearly by his friends and family.
A memorial service will be held at 2 p.m. Sept. 23, 2017, at the Bethel Community Church, in Sunnyside.
More like this story