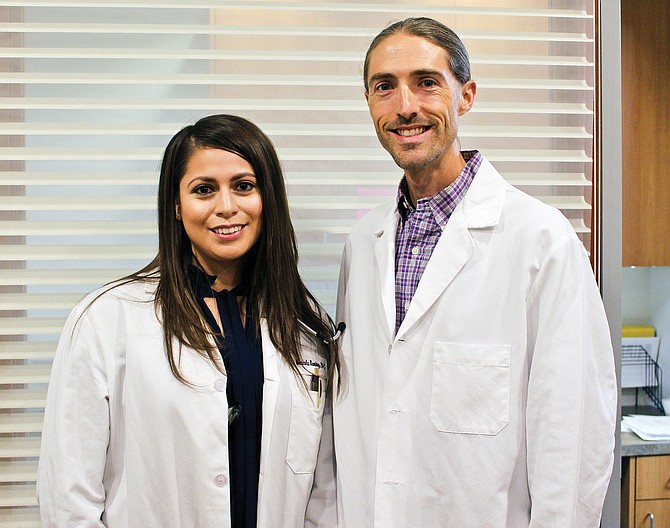 SUNNYSIDE — A Lower Yakima Valley native and a new family physician are now a part of the staff at Swofford and Halma Clinics, 2303 Reith Way.
Blake Bond, M.D. will officially be on the clinic staff as of Oct. 16.
Meanwhile, Maricela Ramirez, P.A. is already seeing patients at the medical clinic located in Golob's Landing off East Edison Ave.
Ramirez, 25, recently completed her medical studies at the Heritage University Physician Assistants program, graduating in May.
A Zillah High School graduate, she graduated in 2014 from Washington State University.
"I've always known I wanted to go to medical school. Then I discovered the P.A. programs," she said.
As a part of her training, Ramirez has rotated through all the health clinics in the lower valley.
As a physician assistant she will see patients, diagnose and treat and manage her patients' care, Ramirez said.
Ramirez's family lives in Sunnyside. "I've always wanted to work here," she said, adding that Dr. David Swofford was her first doctor.
"He helped my mother deliver me," she said.
Bond, 33, is finishing up a contract with the Yakima Valley Farm Workers Clinic in Grandview, where he has worked for the past three years as a general family physician.
"I'm board certified in family medicine," he said. His field is obstetrics and surgical obstetrics.
"But I am a full spectrum doctor: taking care of babies and adults," he said.
Originally from St. Louis, Mo., Bond is a 2011 graduate of Texas A&M College of Medicine. He did his residency in Tacoma General Family Medicine at the Mary Bridge Children Hospital in Tacoma.
He and wife, Kristin, who is also a family physician, met in medical school and did their residency together before coming to the Yakima Valley.
"I love the Yakima Valley," he said.