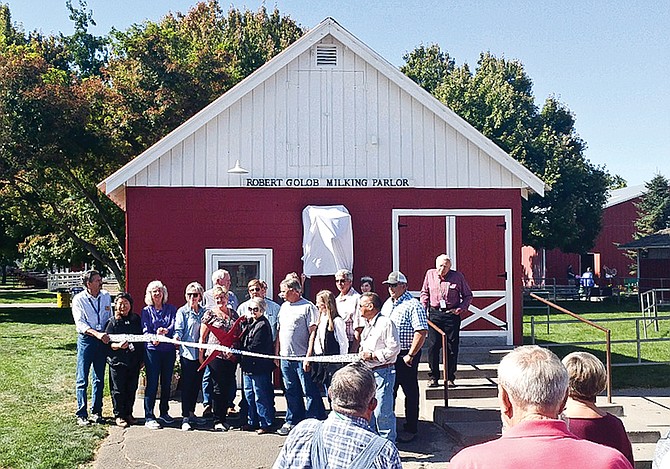 YAKIMA — The family of long-time Yakima Valley dairyman Robert Golob stood by his widow, Edna Golob Saturday at a ribbon cutting held in front of the Central Washington State Fair milking parlor.
The Fair Board held a ceremony to name the working milking parlor in Golob's honor.
Golob, who died Feb. 22, 2016, served on numerous boards and community organizations including: Western Farmer's Agriculture Supply, Home Security/American West Bank, Bleyhl's Farm Service, Sunnyside Valley Irrigation District (SVID), Central Washington State Fair Board, All West Breeders, Washington State Dairy Products Commission, Washington State Dairy Federation, Granger Alumni Association, Lincoln/Outlook Grange and the Father Rhinehold Scholarship Committee.
He spent his life working on the dairy farm his father established in 1944 in Granger.
He spent many years as a Central Washington State Fair Board member, LaVonne Boogerd, who now serves on the board, said. For 16 years, Golob served on the board's Dairy Agricultural committee.
"When he passed away we felt we needed to do something special for him at the fair," Boogerd said.