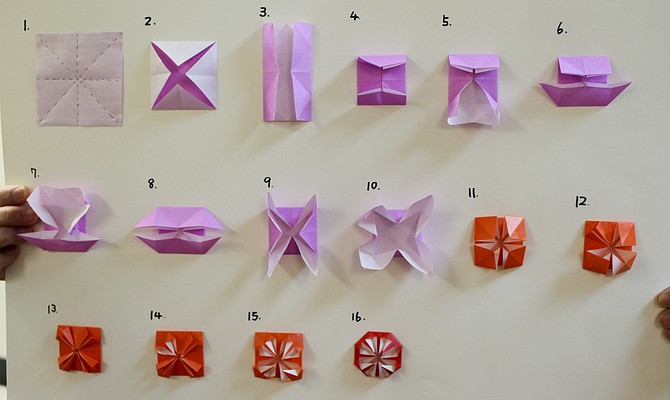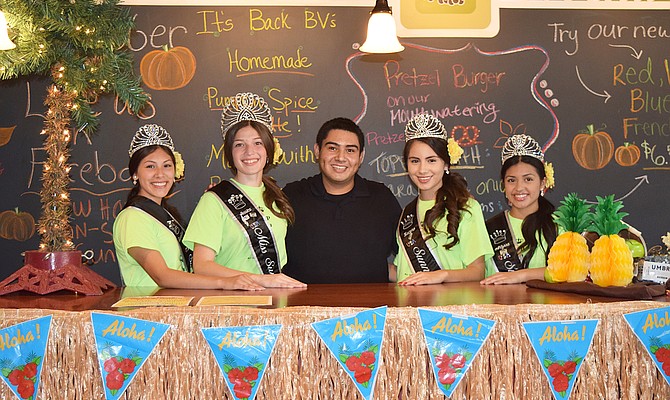 A group of 10 people from Sunnyside, six of them local Boy Scouts between the ages of 12 and 17, hiked the Monitor Ridge Trail to the summit of Mount St. Helens last Friday, Nov. 6.
The Princess Theatre will have two special showings of "A Christmas Story" on Saturday, Nov. 29.
The expertise of nationally recognized author May Bywater Cross will be shared at a luncheon and lecture event at White Bluffs Quilt Museum this coming Sunday.
A culinary class, featuring sweet potatoes, is being offered at the Walter Clore Wine & Culinary Center next Thursday, Nov. 19.
Olympia Dukakis, known for her acting roles in the movies "Steel Magnolias" and "Moonstruck," will stage a one-woman performance at the Capitol Theatre next Friday, Nov. 20.
The Ahn Trio will stage a live concert at The Seasons Performance Hall on Saturday, Nov. 21, at 7:30 p.m.
The Unforgettable Fall Bridal Gala will take place tomorrow from noon to 5 p.m. at the Yakima Convention Center.
The Yakima Symphony Orchestra will stage "Oh, the Drama!", featuring music from some of Shakespeare's dramatic plays tomorrow at 7:30 p.m. at the Capitol Theatre.
A Christmas open house and tree sales are right around the corner at Bill's Berry Farm.

A complaint about a one-feather tail, above, sets the scene for the song of how Miss Gertrude McFuzz (Kayla Bos, second from right) got her plumage to grow in the Sunnyside High School Drama Club presentation of Seussical the Musical. Pictured (left to right) with Bos are Rebecca Schaneman, Estrella

A spaghetti dinner benefit and silent auction to benefit a local man suffering with stage 4 colon cancer will be held Saturday. Nov. 21, at Sun Valley Elementary School.
Joyelle Kilian, 8, of Sunnyside recently was awarded an Honorable Mention medal at the Central Washington University 2015 Sonata-Sonatina Festival last month.

Everyone is afraid of something, and Pam Pingle, a retired teacher, knows that better than anyone.

Bob Kelly doesn't make a big deal out of his military service, but will talk about it if you ask.