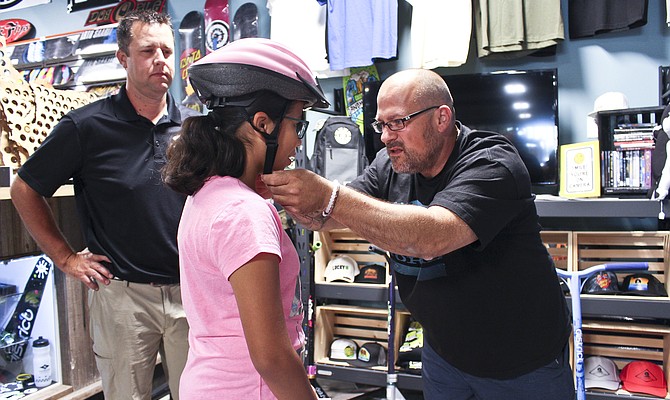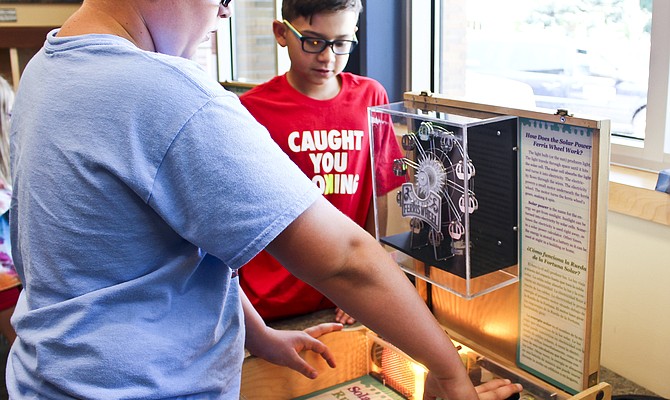 Evelyn Villegas, left, and Karen Marquez of the Sunnyside High School Dance Team dry off a car while other team members wash at a fund-raising car wash in Sunnyside Saturday.

Sisters Marlene and Maria Magana, with the help of their youngsters, prepare their front yard at 6th and Lincoln for a yard sale last Saturday.
The 2017 HAPO Live @ 5 Summer Concert Series with Fallout continues Thursday.
The Emerald of Siam is featuring The Mary Lou and Stevie Show on Wednesday.
The International Conference on the Shroud of Turin takes place Wednesday at the TRAC Center.
People are urged to visit beautiful Howard Amon Park for the 67th Annual Art in the Park the weekend of July 28-29.
Life Options will have a fun discussion about the serious matter of unwanted pregnancies at the Neighborhood Church in October.

If your idea of enjoying the great outdoors is relaxing on your deck with a tasty beverage while the grill heats up, you're in good company.

Brisena Navarro and Adrian Heffron man separate tables at what has become a roadside produce stand in a spot below the west off and on ramps at Exit 63 on Interstate 82.
It's Friday and that means Art in the Park.
Two local students and a Sunnysider have made the Dean's list for the spring quarter at Azusa Pacific University.
Yakima Valley College has released its spring 2017 Presidents and Dean's lists.
Eastern Washington University this week released the names of area students on the Dean's List.
A look back in time from the files of the Sunnyside Daily Sun News and Sunnyside Sun
Events