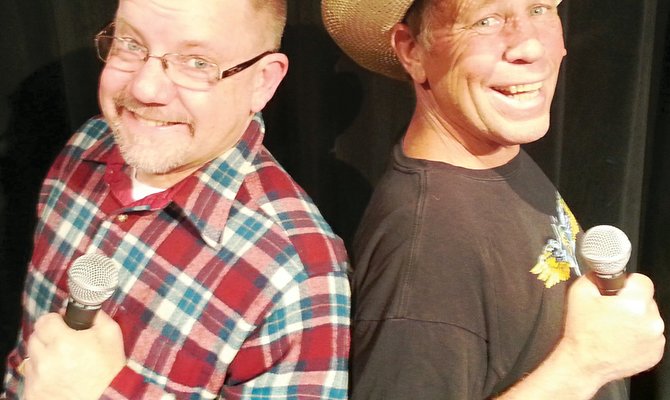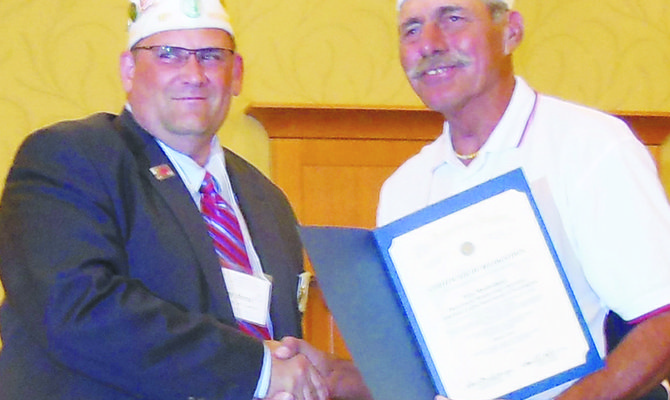 Kristin Chester's students are constant cut-ups.
Dear Savvy Senior, What are the cheapest cell phone options available today to seniors living on a shoestring budget? I only need it for occasional calls. Seldom Calling Senior
Science defines culture as "…the cultivation of bacteria, tissue cells, etc., in an artificial medium containing nutrients."
How well do you pay attention to signs?

Auditioning for the Over the Hill Theatricals production of "70 Girls 70" are a number of Lower Valley community members, led by Jean Eakin.

Community members fill the Sunnyside Fraternal Order of Eagles lodge this past Saturday, enjoying the music of Joel Guzman and Sarah Fox.

Several individuals wanting to learn more about beginning and low impact Zumba enjoy a workout at the Grandview Community Center during Zumba Buck Night this past Wednesday evening. The introductory class was provided at the cost of $1. Instructor Charlie Trevino (in the photo at right) explains the purpose of the different movements set to music.
YAKIMA – The Yakima Area Arboretum is hosting its "Autumn Bounty" fundraising dinner on Saturday, Sept. 6.
GRANDVIEW – The Grandview Parks and Recreation Department in conjunction with the Extra Mile Student Center will be hosting a family fun night on Friday, Aug. 1, from 7 to 10 p.m. at the Grandview Community Center (812 Wallace Way).
MABTON – The monthly Gospel music jamboree in Mabton will take place this coming Sunday at 2 p.m. at Mabton Grace Brethren Church.
PROSSER – Sage Bluff Alpacas near Prosser will be hosting its annual Summer Spin-In event this Saturday, July 19.
PROSSER – Prosser Airport Days and Fly-in will take place this coming Friday through Sunday, July 18-20.
GOLDENDALE – Wood-land fairies and sprites will wander the gardens at Maryhill Museum of Art on Saturday, July 19, at 3 p.m. when the Portland Actors Ensemble presents a free performance of one of Shakespeare's most beloved plays, "A Midsummer Night's Dream."

Nancy Stolz of Tacoma has experienced a number of challenges throughout her life.