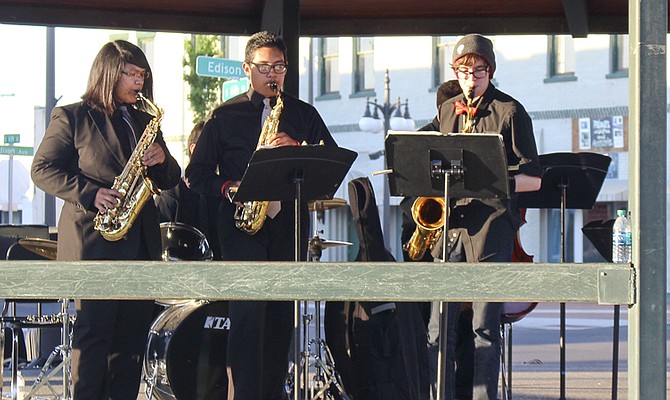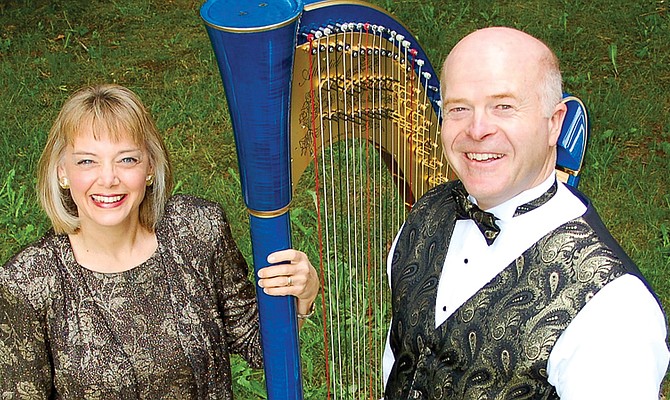 Telling the orphan Olivier Twist (Finn Doherty) to "Consider Yourself" part of a new family is the Artful Dodger (Sara Waywell) in the Valley Theatre Co.'s production of the musical "Oliver!"
"Joseph and the Amazing Technicolor Dreamcoat" will open at 7 p.m. May 10 at the Toyota Center, 7000 W. Grandridge Blvd.
The 16th annual Scottish Fest will arrive June 18 at the Prosser Wine and Food Park, 2840 Lee Road.
Singer-songwriter Dan Clements will entertain local senior citizens at 2 p.m. Sunday at the Senior Center, 1400 Federal Way.
Officials are launching a photo contest for the city website.
A Mother's Day treat is planned tomorrow at Sun Terrace Retirement and Assisted Living, 907 Ida Belle Road.
Cultura Wine, 3601 Highland Drive, will host happy hour from 5-8 p.m. tonight.
Shrek, the big green ogre himself, will be on the Z Center Stage Theater at 7 p.m. tonight at the high school, 1602 Second Ave.
A boot camp for young actors is scheduled for 9 a.m. - 1:30 p.m, during the week of June 13 at the High School auditorium.
This is the final weekend to see "Oliver!" at the Princess Theatre, 1228 Meade Ave.

Burgerville opens April 29
A love story about a fry cook and a dental hygienist student is featured in Grandview High School Drama Club's spring musical, Burgerville.
"Tri ART for Giving" is an art exhibition, contest and fundraiser that kicks off later this month from 6-9 p.m. April 29 at the Hanford Reach Interpretive Center, 1943 Columbia Park Trail.
Shrek, The big green ogre himself is coming to the Z Center Stage Theater at the high school in May for five appearances.
A Pacific Northwest Barbecue Association-sanctioned barbecue contest is moving to Vintner's Village in June.
Events