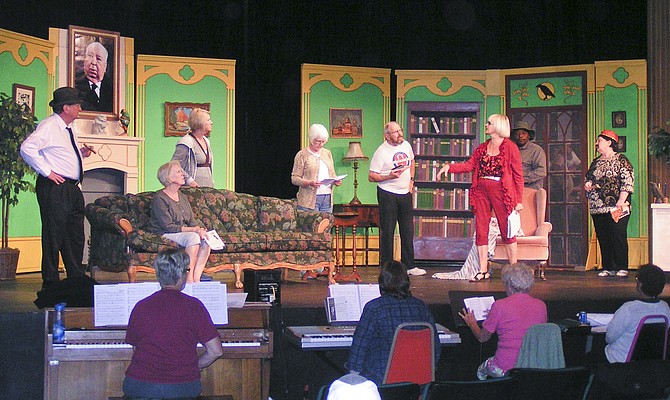 Seeking an opportunity to become more involved in the community, Tristan Watson is one of nine young ladies who will be competing for the 2015-16 Miss Sunnyside title.
The Snake River will open tomorrow (Tuesday) for fall chinook fishing.

LEAVENWORTH – Autumn is in the air in Leavenworth, Washington's Bavarian Village, with plenty of activities for people with all types of interests.
ZILLAH – The annual "Not Just a Farmers Market" will be held Saturday, Sept. 12, at Zillah's Stewart Park from 9 a.m. to 5 p.m.
PROSSER – Valley Theater Company will conduct open auditions for "Christmas Belles" on Sunday and Monday, Sept. 13-14, at 6:30 p.m. at the Princess Theatre in Prosser.
Before Thomas Edison invented the phonograph in 1877, there was only one way to hear music: live performance.
YAKIMA – The annual Central Washington State Fair is still more than a month away, but it isn't too early to be thinking about saving some money on admission tickets and ride wristbands.
The Bureau of Reclamation's annual "flip-flop" operation in the Yakima Basin is underway.
YAKIMA – Johnson Orchards will be hosting an art show tomorrow (Saturday) to raise funds for Children's Village.
KENNEWICK – Contemporary female authors Lenora Good and Jane Roop will be front and center at a book signing tomorrow (Saturday), from 1 to 3 p.m.
PENDLETON – Wildhorse Resort and Casino opened its latest expansion on Aug. 14, the Lobby Bar.
PROSSER – PMH Foundation will host the 16th annual benefit auction and dinner, "A Night Out: Denim and Diamonds."

Students and community members in Sunnyside, says 2015-16 Miss Sunnyside hopeful Claudia Pena, need a good role model and someone to serve as "…a positive voice."

2014-15 Miss Sunnyside court members (L-R) Madison Marro, Liliana Cisneros and Krisana Fernandez will relinquish their titles at the 2015-16 Miss Sunnyside Pageant on Saturday, Sept. 19.

The Christian music group, Redimido, "rocked" so hard they broke a guitar string during the final Tuesday Tunes Concert Series event held at Sunnyside's Centennial Square last night, Tuesday.