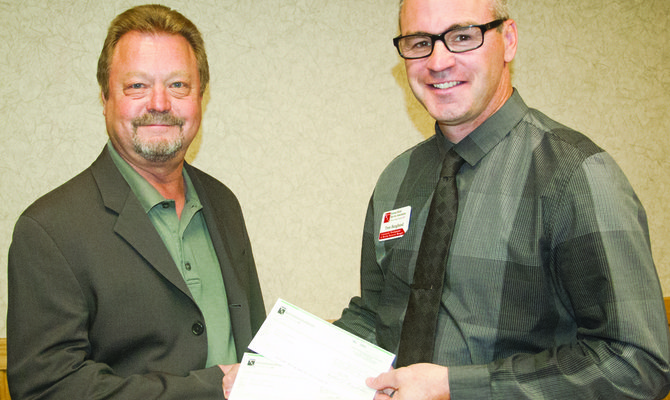 Carolyn W. Colvin, acting commissioner of Social Security, announced the agency will resume the periodic mailing of Social Security Statements – once every five years for most workers – while encouraging everyone to create a secure "my Social Security" account to immediately access their Statement online, anytime.
TJ's Refrigeration Heating & Air of Sunnyside is hosting a 20th anniversary celebration on Friday, Sept. 26.
As an investor, you're well aware that, over the short term, the financial markets always move up and down.
Washington's unemployment rate remained steady at 5.6 percent for August 2014, according to preliminary, seasonally adjusted estimates released last week by the state Employment Security Department.
It probably doesn't happen as much as you'd like, but from time to time, you have some extra disposable income.


Clients come from across Central Washington for the wide range of bridal and junior apparel offered at Fashion Corner in Sunnyside. They also come to see owner Irene Jochen and her staff for their outstanding customer service.
Are you ready for this? September is National Preparedness Month.

The Sunnyside family of Alanna Cruz, Vanity Cruz and Ricardo Rodriguez pose as food in front of the Wienermobile at Sunnyside's Fiesta Foods last Friday.

Leo and Sam Madrigal of Sunnyside are working to reopen a historic downtown nightspot under a new name and management.
On Sept. 8, we observe National Grandparents Day.
Sunnyside-based Lower Valley Credit Union (LVCU) is one of just 21 credit unions nationwide to share in a $160 million federal grant program.
Previous Next