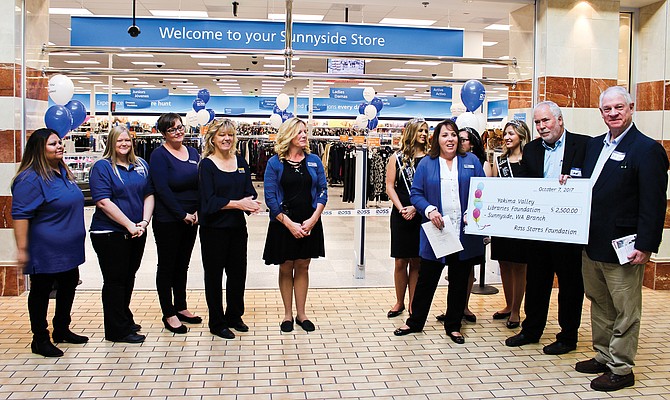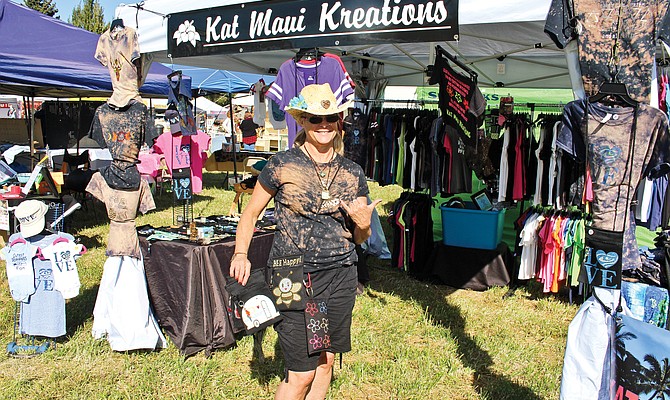 Her support for expanding employment opportunities for individuals with disabilities, has earned 14th District Rep. Gina McCabe (R) the Community Employment Alliance's 2017 Outstanding Legislator Award.

Silvia's Tax Services to get new offices
The 1000 block of East Lincoln Ave. is the newest area of the city to undergo urban renewal, thanks to businesswoman Silvia Ramos.
DAMA Wines' "Cowgirl Wine" label has been selected by the Women's Professional Rodeo Association as its official wine.
Average retail gasoline prices in Washington have fallen 1.4 cents per gallon in the past week, averaging $3.02/g yesterday, according to GasBuddy's daily survey of 2,666 gas outlets in Washington.
There is a lot of work going on at the old Valley Manufacturing building, which is also referred to as The Pizza Palace on Yakima Valley Highway.
Prosser native Will Beightol is the general manager of Double Canyon Winery, which celebrated its grand opening at 8060 Keene Road on Sept. 13.
The 28th annual Great Prosser Balloon Rally will be marked with a three-day open house at Chukar Cherries tasting room 320 Wine Country Road, from 7 a.m. to 6 p.m. Sept. 22-24, next to the Prosser Airport.
The News Tribune and nine other news organizations are suing the Washington State Legislature, alleging that lawmakers are violating the state's Public Records Act by withholding records tied to their legislative business.

A worker cleans and repairs the facade of the Mahoney and Sons used appliances and used furniture store on 6th St.
Public station planned for city of Prosser
Benton Rural Electric Association Manager Troy Berglund drives his electric car from his home in the Tri-Cities to work in Prosser everyday.

2017 pears a little undersized
You read and hear so much about Washington the apple state that other high-production fruit in the state is hardly mentioned.

Once a lowly garment, T-shirt now a professional staple
A quote from a favorite childhood book, is the inspiration for the name and philosophy behind young entrepreneur Chelsea Dimas' new apparel company.
The parking lot at El Valle Restaurant and Rodeway Inn on Yakima Valley Highway has a new top seal, smoothing out the craters and potholes between those establishments.
The Council on State Taxes reports Washington business taxes are 55 percent of gross state product.
The Washington State Department of Transportation says fuel efficiency and electric cars are making the gas tax an unproductive revenue source.
Events