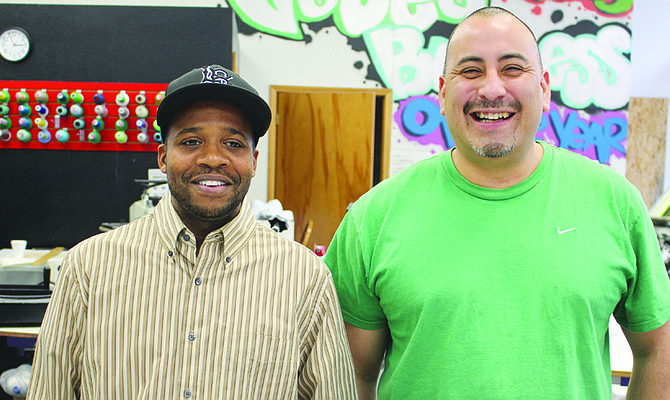 Dr. Gary Martin (above) holds his grandson Tanner at an open house held in Martin's honor last night.

A career dedicated to caring for the dental health of nearly three generations of Sunnyside families, Dr. Gary Martin is stepping away from his examining chair to see what retired life will bring.
During the holiday season, you no doubt have a lot going on in your life — work functions, gatherings with friends and neighbors, tracking down the elusive "perfect gift," etc. But you may find it valuable to add one more event to your calendar: a family meeting to discuss those financial preparations that affect you and your loved ones.

He's owned several businesses in Sunnyside, including School Spirit on East Edison Avenue, with a single-minded passion to serve the community.

The Sunnyside Lighted Farm Implement Parade was the perfect time for Sunnyside's newest restaurateurs Teodoro Reyna and Trini Madrigal to open their business in the 600 block of East Edison Avenue.
Like everyone else, you have financial goals.
YAKIMA – Pacific Alliance Title, which maintains an office in Sunnyside, has added Meloney Rosen to its marketing team.
It's that time of year when the call to be generous tugs at a person's purse strings.

"This is my town, too," David Rand told the Sunnyside City Council Monday night as he asked for a vote that would allow his retail marijuana business to move forward.

A Sunnyside Chamber of Commerce ribbon cutting to mark the opening of Antojitos Michoacán, 418 S. Sixth St., was held in downtown Sunnyside this past Thursday.

When people spend money in their own communities, those dollars tend to circulate several times over instead of heading out of town.
As 2014 draws to a close, you may want to look back on the progress you've made this past year in various areas of your life — and that certainly includes progress toward your financial goals.

Dog lovers can capture the Christmas spirit with their animals again this year, during three special "Santa Paws" events in Sunnyside and Grandview.
It's almost Thanksgiving, a holiday that once celebrated the harvest season.