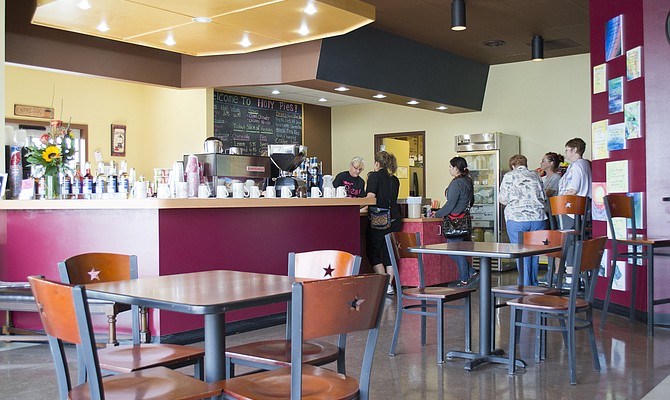 Just more than a year ago an unknown motorist wiped out the fuel pumps at Estudillo's Food Store on the corner of SR-241 and Sheller Road.
The IRS recommends that taxpayers always keep a copy of their tax returns for their records.
August is What Will Be Your Legacy Month. If you knew this, you have an unusual knowledge of obscure celebrations. But even if you weren't aware of this "month," you can see that the idea behind it – the importance of leaving a legacy – is an important one. What should you do to help ensure you'll leave the type of legacy you desire?
Yakima Urology Associates, which provides adult and pediatric urology care, is aligning with Memorial Family of Services through a service agreement aimed at streamlining patient care and supporting the long-term availability of urology services in the Yakima Valley.

A lifelong love of animals led Granger native Brandon DeVries to seek a career in veterinary medicine.

Their work may be more encouragement than edict, but Sunnyside's Downtown Improvement Group (DIG) is making a difference.
Today's outdoor enthusiasts can take advantage of their smartphones and top-rated mobile apps to make their next adventure more enjoyable, and safer. According to a recent survey by U.S.

A carnival-like atmosphere filled Sunnyside's Central Park last Saturday when the entire park was closed for a private party.

Sunnyside's RDO Equipment Co. will be hosting a "Drive Green" event at the Yakima Valley Fair and Rodeo, Aug. 5-8.
You don't have to be a CEO or multimillionaire to benefit from a trust. In fact, many people gain advantages from establishing one – so it may be useful to learn something about this common estate-planning tool.

Taking the video game player out of the family's living room is Hazely's Realm, a new lounge in Grandview created especially with the so-called electronic game geek in mind.
In July, with American flags flying, we celebrate our nation's birthday and the freedoms and protections we hold dear.
Thursday, July 30, is a good day to indulge in a Dairy Queen Blizzard because $1 or more of every treat sold that day will go to children's health care.
For the 16th consecutive year, Yakima attorney Terry Abeyta - senior partner in Abeyta Nelson Injury Law - has been named a Super Lawyer for 2015 by Thompson Reuters magazine.
What's your most valuable asset?