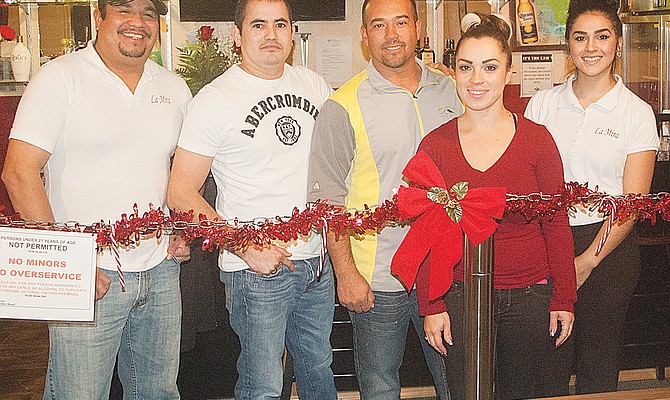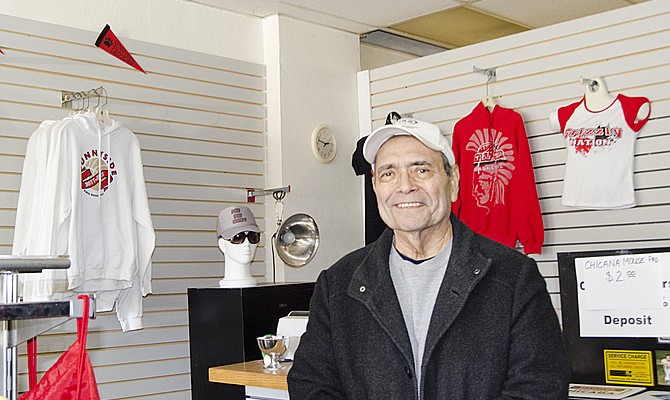 More than half of the valuation for new building permits issued in Sunnyside last month originated from one – a project to build a $600,000 commercial office and shop at 80 McLean Rd.

After 31 years of overseeing the upkeep of the Mabton School District buildings, Bill Roettger is ready to start the next chapter of his life.

Approximately 30,000 Pacific Power customers in Washington state are part of a pilot program that began in 2012.

What do a cow and a track hurdler have in common?
Just in time for Sunshine Days, the promotions committee of the Downtown Improvement Group is distributing a flyer featuring special offers from 10 of Sunnyside's downtown businesses along with a calendar of annual events that happen in the downtown core.



Port of Sunnyside Commissioner Jim Grubenhoff accepts two checks, representing loans in the amount of $1.1 million, from Troy Berglund of Benton REA.
Carolyn W. Colvin, acting commissioner of Social Security, announced the agency will resume the periodic mailing of Social Security Statements – once every five years for most workers – while encouraging everyone to create a secure "my Social Security" account to immediately access their Statement online, anytime.
Forethought Life Insurance Company of Batesville, Ind. and Purple Cross of Seattle - Washington have recognized Sunnyside's Grant Smith for his recent sales accomplishments.
TJ's Refrigeration Heating & Air of Sunnyside is hosting a 20th anniversary celebration on Friday, Sept. 26.
As an investor, you're well aware that, over the short term, the financial markets always move up and down.
The National Federation of Independent Business last week named U.S. Rep. Doc Hastings a Guardian of Small Business for his outstanding voting record on behalf of America's small-business owners in the 113th Congress.
Washington's unemployment rate remained steady at 5.6 percent for August 2014, according to preliminary, seasonally adjusted estimates released last week by the state Employment Security Department.