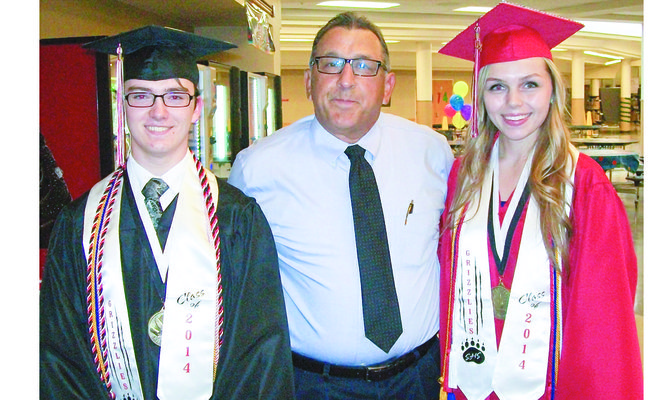 Thursday, July 31, 2014, 810 E. Custer Ave., 7:30 p.m.
The state of Washington's unsuccessful federal appeal means most Lower Valley schools will send letters to parents in the next few days announcing that the schools are failing to meet adequate yearly progress.
The Sunnyside School District is one of six districts in Yakima County that are sharing an approximate $150,000 grant to reduce waste in schools.
Several Sunnyside natives were among the students graduating last month from Perry Technical Institute in Yakima.
The Grandview School Board approved the hiring of six teachers during last Monday night's regular aboard meeting.
YAKIMA – Yakima County commissioners this past Tuesday approved an agreement with the city of Grandview that provides the city with more than $30,000 in federal funds for its efforts to stem drug and gang activity.

GRANDVIEW – After months of exploratory talks regarding the need and cost of a new Grandview High School sports complex, the Grandview School Board of Directors decided Monday night to go for it.
PULLMAN – Washington State University has released the list of students who earned undergraduate degrees for the spring 2014 semester.

MABTON – You can learn a lot from pasta, marshmallows and pipe cleaners.

WENATCHEE – Last week Mabton's Randi Krieg was recognized as Washington state's Young Agricultural Teacher of the Year at a confab in Wenatchee.
Previous Next