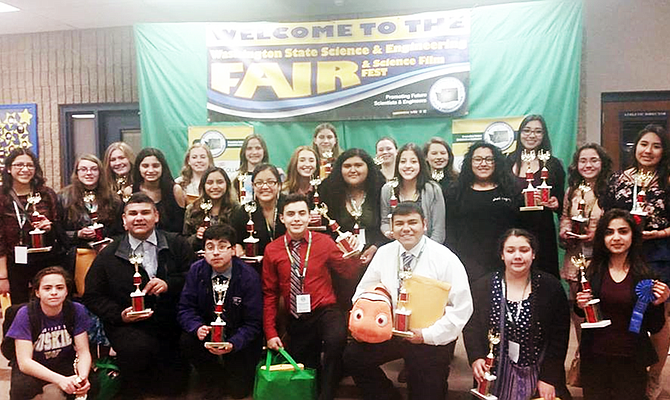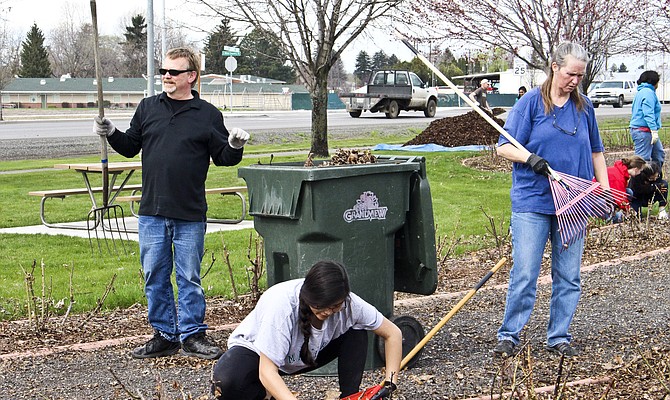 Middle School staff are inviting students and their families to a free night of "Fun with Mathematics."


Three earn perfect 4.0
The School District announced students on the 2016-2017 third quarter honor roll.

Most parents are already introducing their children to the wonders of technology in the form of videos on their cell phones.

The High School Greyson Grub Store employees have been busy collecting donations for Muscular Dystrophy Association during the past two weeks.
Kindergarten and preschool registration for the 2017-2018 school year got underway today in the Grandview School District.
The Public Library, 500 S. Main St., will host story-time from 10:30-11:30 a.m. Thursday, as part of its spring programming.
In a few weeks, Sunnyside High School "top junior scientists" will be headed to national and international competitions.

Westside schools bring supplies to Grandview
It only took School District volunteers about 10 minutes Friday to unload a 16-foot trailer of clothing to be distributed among students.
Previous Next
Events