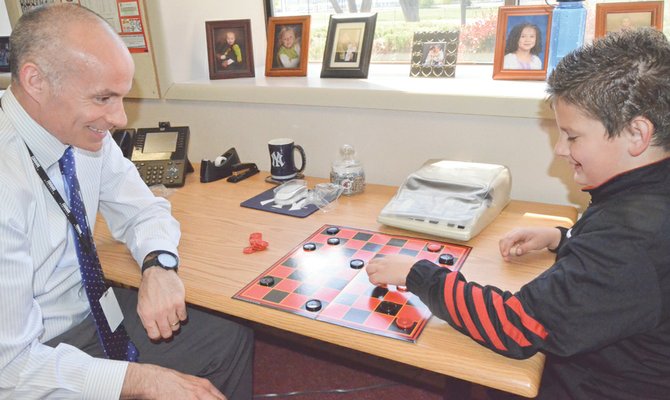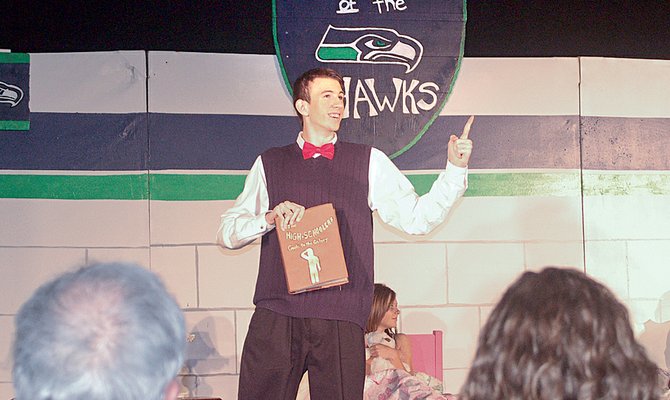 First and second grade

Third, fourth and fifth graders
An outstanding audit finding from fiscal years 2010 and 2011 has been lowered to less than 3 percent of the original amount in the Grandview School District's favor, according to a letter received yesterday, Monday, by the district administration.

As a former teacher, Joanne Vining knows too well that little kids have accidents at school causing them to need a quick change of clothing.

Students from Heritage University proved their mettle against 225 other college and university teams, earning third-place honors in a national competition two weeks ago in Cincinnati, Ohio.
Yakima Valley Community College has announced graduates for winter quarter 2014.
Sunnyside's Sierra Vista Middle School saw nine students earn perfect 4.00 grade point averages for the third quarter of the 2013-14 academic year.
The Parent Advisory Committee (PAC) at Outlook Elementary School will meet this coming Thursday, April 17, from 6:30 to 7:30 p.m. in Room 101.

YV-Tech nursing students Thalya Bibriesca, Susy Hernandez and Candy Wisdom delivered a donation that included Easter baskets and other care items to the Wiley House in Sunnyside last Friday.

BELLEVUE – Sunnyside High School's Cody Pillatos-Stiltner knows how to keep a wooden plane in the air, and he can now claim to be the best in the state at his craft.
GRANDVIEW – Students who are applying to or who have been accepted by an approved art program are encouraged to apply for the Harry Christian Cook and Blanche McLane Cook Art Scholarship.
YAKIMA – Yakima Valley Community College has released the names of all students who achieved honor roll status on the President's List for winter quarter 2014.
GRANDVIEW – The Grandview School District is seeking volunteers to serve on a panel to review Grandview High School senior portfolio presentations.
Events
Sat, April 26, 5 PM
Wed, April 30, 6 PM
Sat, July 12, 6 PM