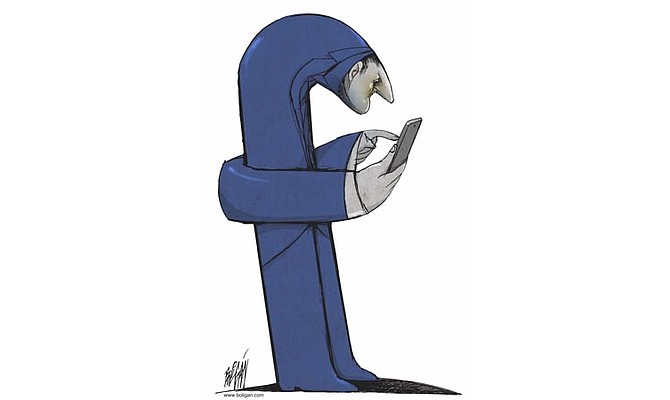 After I read the news report, I popped the wine cork and praised the science gods. Alcohol consumption helps us live longer.

The United States Postal Service is careening toward financial catastrophe, posting a $5.5 billion loss in fiscal year 2014.
Visiting schools on a regular basis, I was surprised earlier this week when I was made aware Sunnyside has a principal who has taken a different approach from others I have met.
FORUM
The Sunnyside City Council members were elected by local citizens to make decisions on what is best for our community.
Spokane School District has booted 143 kids from classes after their parents failed to provide documentation that the children were vaccinated or are exempt from being vaccinated.
Certain women complain that their attempts at entering the political arena are stymied by a glass ceiling, a good ole' boys network, a double standard. These are the updated versions of what used to be called "sexism."
FORUM
The two of us were running some errands in town and saw this bright yellow sign in a yard. It said, "RNs take care of us."

Today, the Middle East is a dangerous place where America's enemies seem to be expanding their reach as America's allies watch anxiously.
A look back in time from the files of the Sunnyside Daily Sun News and Sunnyside Sun
FORUM
I recently learned that my granddaughter's graduation at Grandview High School is being moved to the Grandview fairgrounds due to the recent approval of a levy to update their current stadium, which is very upsetting.
Next to Interstate 15, about 45 miles south of Las Vegas, sit three mysterious structures that look like gigantic table lamps giving off blinding light.

Light up, Washington!
Every year I vow I'll do a better job of fall clean-up in my postage stamp-sized yard to make my spring cleaning easier.

I hate being sick.