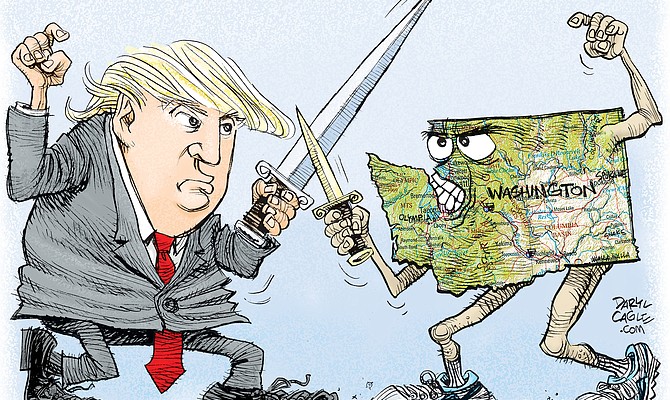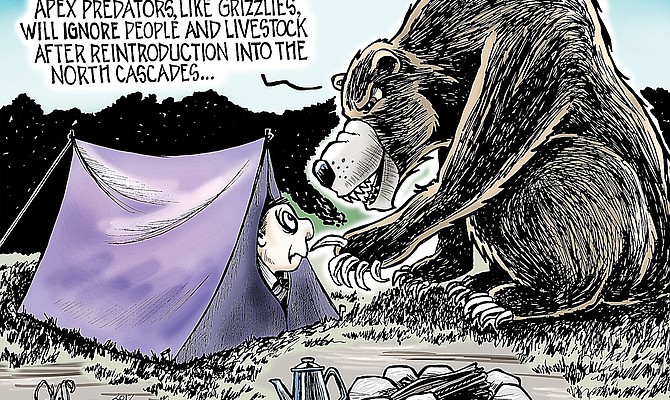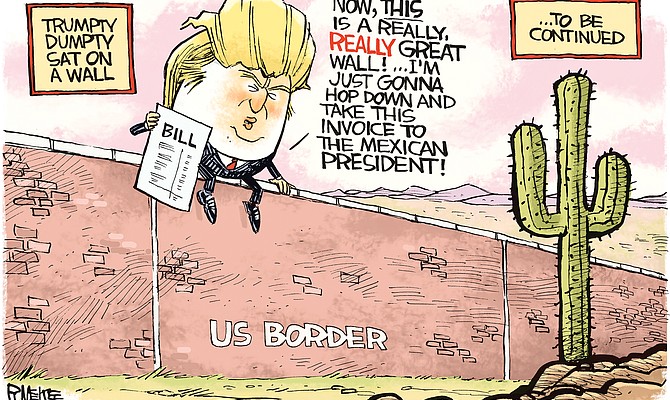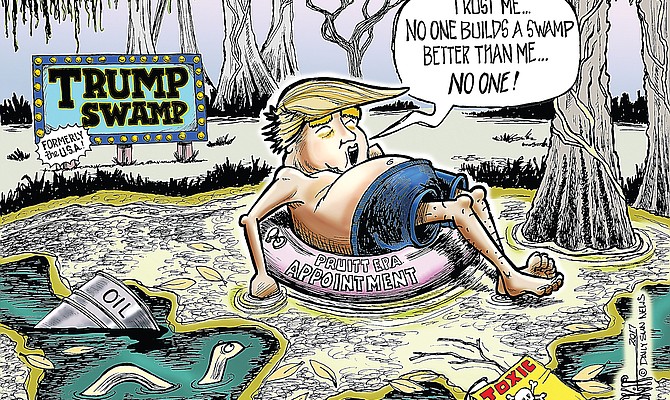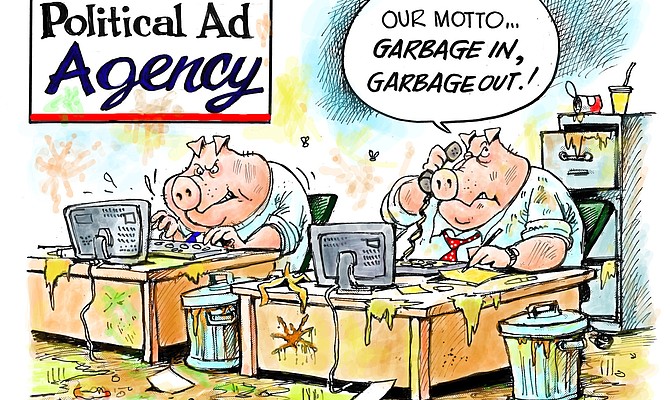 The House effort to repeal and replace Obamacare flamed out in spectacular fashion and leaders in Congress seem content to move on to other issues.
A Congressional move yesterday will essentially make your online activities available to the highest bidder — without your permission.
Commenters have a responsibility to pay attention to the details, too
A story about a former Miss Latina being arrested has caused an unwarranted social media tempest.
"It comes with the job" is a phrase many of us know. Usually, it refers to a hazardous condition or inherent downside that people who go into a certain line of work take as a given condition of employment.
FORUM
Earlier this month, St. Joseph Parish hosted its Saint Patrick's Dinner and Auction.
I used to enjoy watching the morning news on television before heading to work each weekday. I say used to...
Print date:March 24, 2017
President Donald J. Trump has proposed a 12 percent budget cut for the federal Department of the Interior.
PACCAR's recent announcement it is teaming with computer chipmaker Nvidia to build driver-less trucks is good for Washington.
FORUM
A good friend of mine is a proud supporter of Planned Parenthood.
Wait. Russian Ambassador Sergey Kislyak also met with members of Hillary's campaign?
We give Gov. Jay Inslee grief from time to time for policies and lack of leadership, but he is to be commended for his recent emergency proclamations benefitting our region.
As the ranking Republican on the House Environment Committee, I've sat through hours of testimony from environmental special interest groups.
Thank goodness St. Patrick's Day is upon us. Our country is in need of some Irish humor about now.

FORUM
Is it really President Donald J. Trump's ability to distract as was recently mentioned in a Daily Sun column by John Fannin?