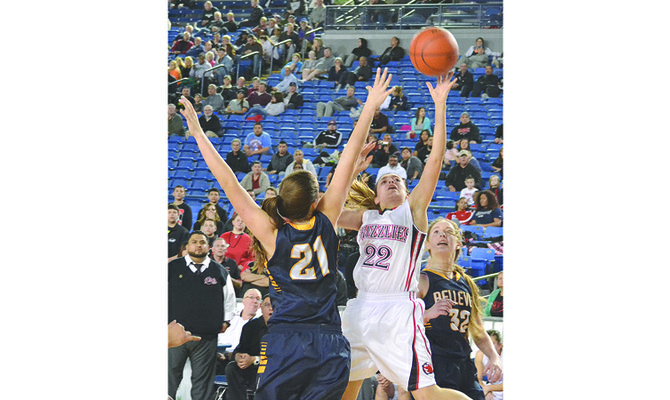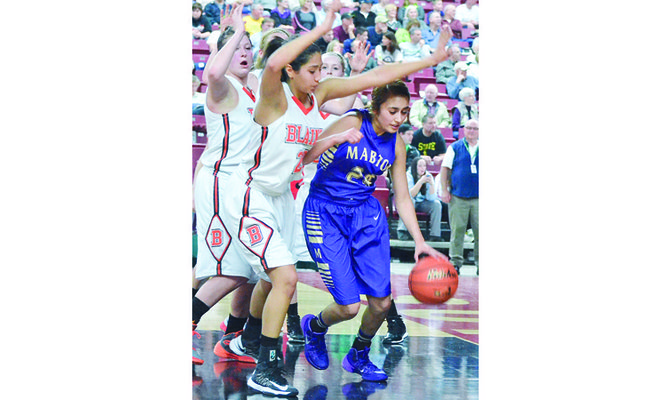 Lady Grizzly senior relishes trip to State
"When I was a freshman we only won one game and we barely won that," SHS senior Vanessa Alvarez says of her introduction to Lady Grizzly basketball.

Just before receiving a police escort out of Sunnyside yesterday afternoon for the trek to the Tacoma Dome, the Sunnyside High School girls basketball team is all smiles.

PASCO - Nearly 25 years ago the King sisters ruled the basketball court for Bickleton and excelled in sports at the community college level.
MABTON – All-American Sports Posters has been authorized by Mabton Athletic Director Brock Ledgerwood to produce athletic posters to assist Mabton's athletic programs.
The 2013-14 Sunnyside High School winter sports award ceremony is scheduled for 6:30 p.m. on Monday, March 10.

The hard work of teachers and students was honored last week at the monthly meeting of the Sunnyside School Board.

Sunnyside Lady Grizzlies bound for Tacoma Dome
Coach Rick Puente's assessment that all 12 girls on his roster contributed mightily in last Saturday's 61-45 State Sectional win over Auburn Mountainview couldn't ring more true.
Mabton girls upend defending State champion Brewster, 56-44
The Lady Vikings haven't seen a State tournament during their lifetime. Their parents may recall the thrill of it, but the last time a Mabton girls basketball team stepped foot on the courts at the State Hardwood Classic was in 1986.

Sunnyside Christian boys end 15-year State tourney run
In what proved to be his last game for Sunnyside Christian hoops, senior Brant Bosma willed his team to stay in the game against Colton in last Friday's State sectional contest.

The Lady Knights suffered their first loss of the season last Friday. It couldn't have come at a worse time.
It's a disappointing end to the Grandview boys basketball season, having suffered an 84-69 loss to Clarkston at the State Regional loser-out affair against Clarkston.

The Miss Sunnyside court is hosting its annual bowling tournament on Saturday, March 15, at Sunnyside's Valley Lanes from 2 to 4 p.m.
Previous Next
Events
Wed, March 12, 6 PM
Thu, March 13, 7 PM