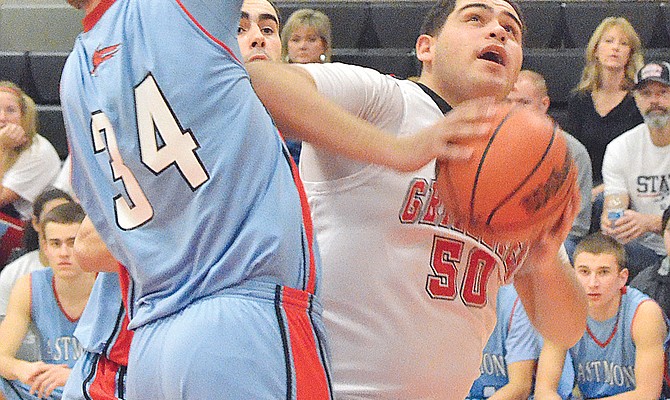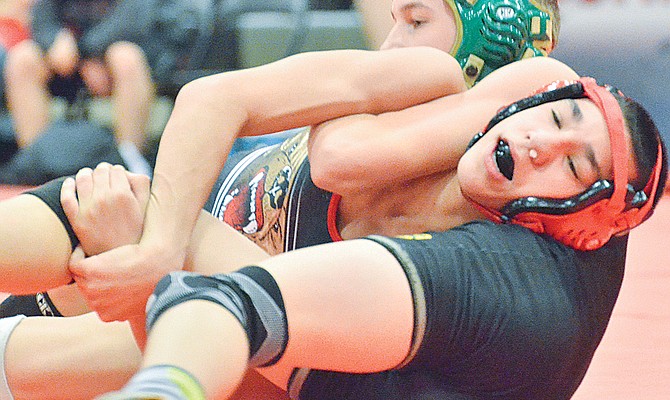 A strategy nearly doubling Sunnyside High School's graduation rate in a span of five years is spurring on district officials to duplicate that success with Grizzly athletics.
Host Lady 'Hounds third at 16-school tourney
Sunnyside, behind individual titlists Belen Torres (190 lbs.) and Cassidy Ochoa (235 lbs.), won top team honors at a 16-school girls wrestling invitational hosted last Saturday by Grandview.
It was a proverbial cakewalk for the Sunnyside Christian boys basketball team this past weekend. The Knights rolled to a pair of 77-20 and 66-23 wins over Glenwood and Klickitat, respectively.
The Sunnyside Christian girls improved their league record to 6-0, 11-2 overall this past Saturday against Klickitat, winning 68-17.
The Bickleton High School girls basketball team returned home with a 75-39 win from Klickitat last Friday, but lost to Yakima Tribal (60-51) on the Lady Pirates' home court the following night.
The Bickleton boys basketball team had a good start to its weekend, with a 58-46 win over Klickitat on Friday.
The Viking hoop team broke open a tight game with a 16-2 run in the second quarter to earn a 50-32 win over visiting Kittitas last Friday.
For all of two matches West Valley was in contention Thursday night before the Sunnyside Grizzly wrestling team rolled up its sleeves and dispatched the host Rams 60-15.
Shorthanded due to injury and illness, the Lady Grizzly wrestling team battled before losing a pair of double-dual matches Thursday night.

The Grandview boys wrestling team got off the snide last night, and out of the CWAC cellar, by toppling the visiting East Valley Red Devils, 63-12.
With spring sports starting on March 1, Mike Thorpe is hoping to reach out and get more students interested in playing tennis at Sunnyside High School.
YAKIMA – Just three swimmers strong, the Sunnyside Grizzlies wrapped up Columbia Basin Big Nine League action this past Tuesday in Yakima.

New SHS coach eager to build links program
Amongst the pastels and paints in SHS art teacher Saul Martinez's classroom there is a reminder of his plans for this spring.
Previous Next