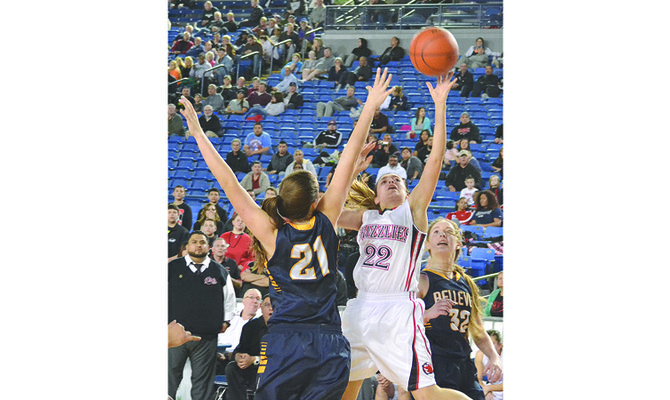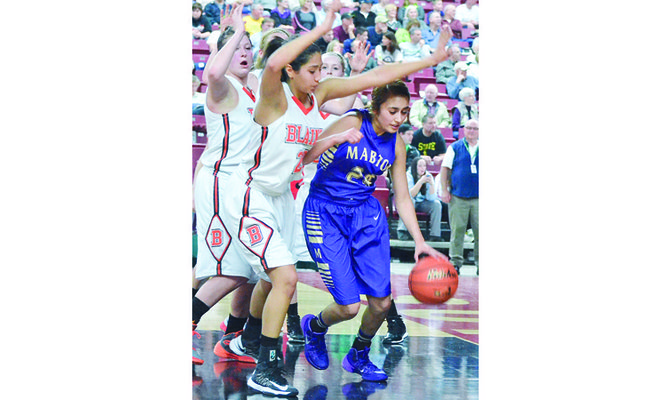 With the winter sports season wrapping up, several Mabton High School athletes have been recognized by SCAC West coaches.
Deer and elk hunters have until March 31 to enter their name in a drawing for a 2014 multiple-season permit.
The Mabton girls basketball team keeps its hopes of competing in the 1A State tournament alive, having claimed third-place honors in the District tournament this past Saturday.
The Lady Knights made short work of Yakama Tribal last Friday to earn the District title, winning 82-40.
The Sunnyside Christian Knights will be competing against Colton High School this coming Friday at Eisenhower High School in Yakima for a chance to advance to the 1B State basketball tournament in Spokane.

Lady Grizzlies Regional champs
It would come as no surprise if a construction crew had to be called in to reattach the roof to the Sunnyside High School gymnasium.

A fourth loser-out game in less than 10 days proved one too many for the Grandview Lady Greyhound basketball team, which ended its season last Saturday with a 64-43 loss to West Valley.
FEDERAL WAY – The two Grandview High School athletes who qualified for this past weekend's 1A/2A State swim meet turned in personal bests.

Grandview advances to State Regionals with District title in hand
The Grandview boys basketball team celebrated winning the CWAC District championship last night after narrowly defeating Ephrata 69-65.

The Mabton High School Dance Team, after just one year of dance team competition, has qualified for the Dance/Drill Districts to be held March 15, at Pasco High School.
The Mr. SHS basketball game between the candidates for the Mr. SHS title and the staff of Sunnyside High School has been moved to Thursday, March 13, starting at 6:30 p.m.
Events
Sat, March 8, 5 PM
Wed, March 12, 6 PM
Thu, March 13, 7 PM