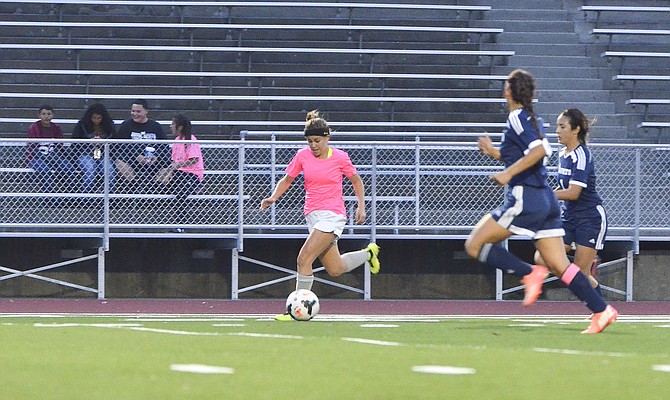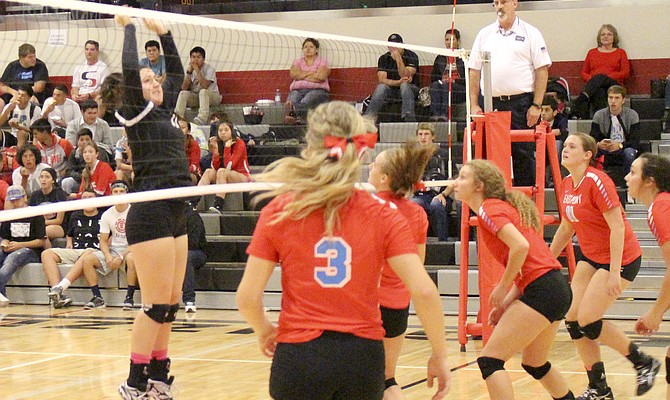 The Sunnyside Grizzly soccer team couldn't overcome Wenatchee's team depth in a 6-0 loss at home last night, Thursday, to the Panthers.
The Sunnyside volleyball team is still hunting for its first victory of the season.

Mabton's Crystal Cruz (#10) jumps for the ball during her team's hard-fought four-set loss to White Swan last night.
Sharp, pinpoint passing set up Sunnyside Christian's barrage of spikes and kills at the net last night.
Tuesday afternoon's CWAC opener for the Grandview High School girls soccer team isn't a game the Greyhounds are going to want to file away in their long term memories.
Last night's soccer match between host Eisenhower and visiting Sunnyside was a battle to the very end.
Unable to jump on the fast track last night, the Sunnyside Christian High School volleyball team got ran over by the Bickleton Pirates in the opening set, 25-10.
Mabton came out strong against the Waterville Shockers last night, earning a 25-18 win in the first set.
Following a three-match winning streak to open the fall campaign, the GHS Greyhound volleyball team has now dropped three straight.

Sunnyside fell to the visiting Eisenhower Cadets 25-11, 25-13, 25-15.

Sunnyside's summer fastpitch softball program – which this year drew the interest of about 70 girls - wrapped up the 2015 season a week and a half ago with a barbecue, as well as a throw, hit and run competition.
Judy Arevalo of Sunnyside was the top football forecaster this past weekend.
Mabton Athletic Director Joe West yesterday (Thursday) reported the girls soccer team forfeited its match against LaSalle.
Despite a pair of victories by Summer Hazzard - as well as another win by SHS teammate Brielle Newhouse - the Lady Grizzly swim team dropped a fairly close match-up to the host Eastmont Wildcats Thursday afternoon.