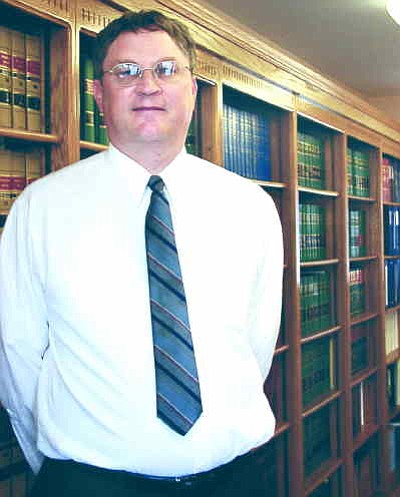 Donald W. Engel of Rick Kimbrough Law Office in Grandview is one of three candidates who will be interviewed for the position of Yakima County District Court Judge.

Stories this photo appears in:
YAKIMA - Judges have been moving through the court system recently with Judge Michael Leavitt being appointed from Yakima County Superior Court to serve as a U.S. magistrate judge, then judge Ruth Reukauf was appointed from Yakima County District Court to fill Leavitt's position in superior court. And most recently, Yakima County has been on the lookout for an area attorney to fill Reukauf's vacant seat in district court.