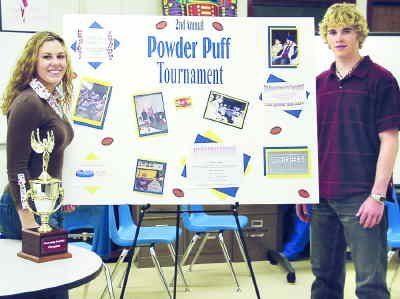 Krista and Brandan Artz, a brother and sister from Grandview High School, worked together on their DECA project this year, earning themselves a place at the national competition in Nashville, Tenn. The brother and sister did their 30-page written project on organizing the second annual powder puff football game during homecoming.

Stories this photo appears in:
GRANDVIEW - When it comes to doing a partner project, one might automatically think that living under the same roof as your partner would make completing the project easier. But talking to brother and sister, Krista and Brandan Artz, two Grandview High School students, that might not always be the case.