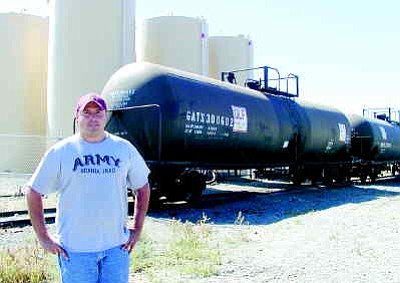 Reyes Villarreal, the plant manager for Quality Liquid Feeds in Granger, stands in front of the company's newest, most westwardly located site. The company manufactures liquid supplements for dairies and feed mills.

Stories this photo appears in:
GRANGER - Fifty-eight days. That's all the time it took for Quality Liquid Feeds to build, move into and begin production at its new Granger facility.