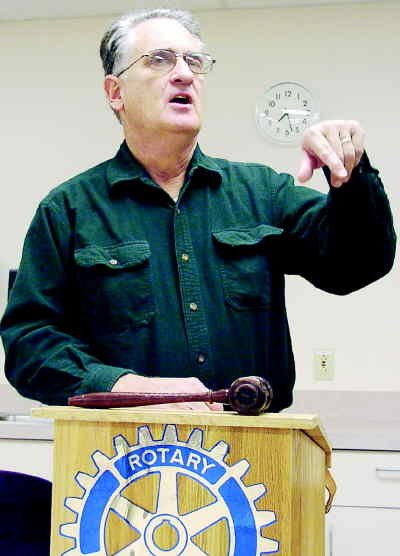 Gail Puryear, winemaker for Bonair Winery in Zillah, talks to members of the Sunnyside Daybreak Rotary Club about how he got started in the wine industry.

Stories this photo appears in:
Wine making isn't anything new for Gail Puryear. It was nearly 40 years ago, in 1967, that Puryear got his first taste of good wine and realized what he was going to do with the rest of his life.