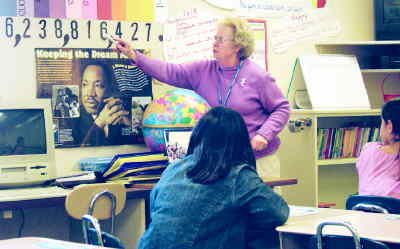 Pioneer Elementary School fourth grade teacher Rose Hall works with students on math problems as part of the Space Voyagers after-school program. The program helps students prepare for the WASL, which is going to be administered in the Sunnyside School District April 18.

Stories this photo appears in:
It has been commonly heard that it is difficult to get some students to attend school. But in this case, the Sunnyside School District is having a hard time keeping students away.