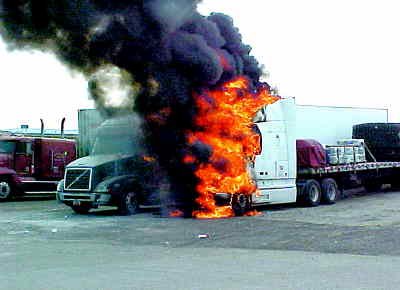 A 1998 semi-truck, owned by Atlantic & Pacific Freightways, is fully engulfed in flames Sunday afternoon at The Outpost in Sunnyside. The blaze destroyed that rig, as well as a refrigered semi-truck that was parked next to it.

Stories this photo appears in:
An electrical malfunction is believed to be the cause of a fire that destroyed two semi-trucks in Sunnyside this past Sunday afternoon.