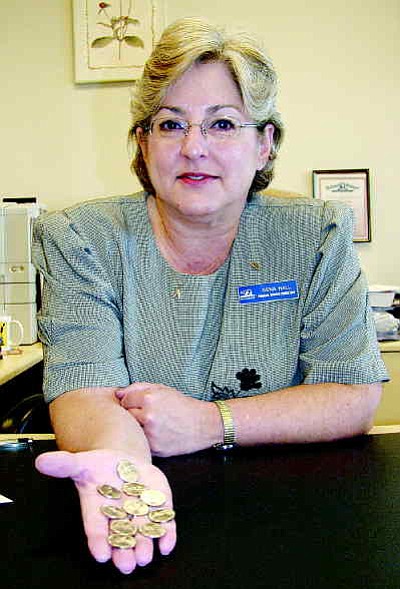 New Ocean in View nickels are pouring into local banks. Pictured is Gena Hall, Financial Service Consultant for Bank of the West in Sunnyside, with some of the new coins marking the Lewis and Clark bicentennial.

Stories this photo appears in:
Five cents a nickel make, but a new one out these days may cause a double-take.